SOURCE: SATYAJEET KUMAR/ FOR MY TAKE / IDRW.ORG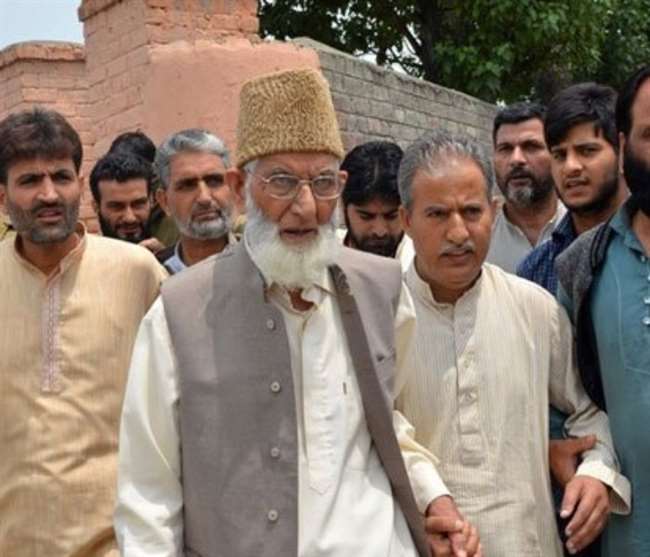 In 2020, Zabiullah Mujahid who is an official spokesman for the Islamic Emirate of Afghanistan allegedly said that "it is impossible to be friends with India unless the Kashmir dispute is resolved", and that after capturing power in Kabul, they plan to "capture Kashmir from infidels". Even as the Taliban's official spokesperson denied that statement the following day, it had created a flurry of excitement in Pakistan and some section of Kashmir that is still dominated by the hardline faction of the Separatists in Kashmir.
At the end of the Soviet-Afghan War in 1989, So-called Mujahedeen from Afghanistan infiltrated into Kashmir to join the holy war against infidels and to liberate it from India. In the early '90s it was estimated around 4000 Afghan / Pakistani and Kashmir men had joined the insurgency and India on the other hand was in terminal decline due to the collapse of its economy and it was touch and go after Pakistan backed by the United States dragged India to United Nations and India was on verge of being sanctioned till Indian Army stepped up its counter-insurgency operations in the valley and Pakistan was no longer was able to propagate its fake narrative of an indigenous uprising in the valley.
Thirty years later situation in Afghanistan are pretty much similar and the Pakistani Military and its deep establishment were very much keen on taking help from the Taliban to breathe in fresh air into the dying insurgency in Kashmir but it seems it already has lost its leverage after the Taliban pulled a quick one when it managed to take control of Kabul in a matter of days rather months that Pakistani military watchers were predicting. Taliban owes nothing to Pakistan and its deep establishment and that's what worries them the most and also have cleared their stand on Kashmir when they said that it will not interfere in the internal affairs of other countries.
Jaish-e-Mohammed, a Pakistan-based Deobandi Jihadist Mujahideen group active in Kashmir might become hyperactive in the valley in coming days after the victory of the Taliban in Afghanistan but it will be difficult for them to draw Taliban into Kashmir on behalf of Pakistan and even more difficult for them to use Afghanistan as a base for operations against India that is keen on to secure friendly relationships. Taliban might not be India's friend nor do they hate India or its developmental projects and have urged India to complete pending projects.
Separatists in Kashmir who were waiting for Pakistani intervention after India removed the special status of the state and converted into a Union Territory are facing another disappointment after Talibani leadership declared that they have no intention of waging a war in Kashmir and rather have decided to build an Islamic Emirate as per Sharia. Will the Taliban stick to the promise they have made is what we might not find out soon but they did stay out of Kashmir after the Indian Army was able to blunt the first wave of insurgency in Kashmir that was largely backed by Afghan and Pakistan backed terrorists.
India is not only better prepared now but also has moved away from predictable lines when it attacked Balakot camps in airstrikes and attacked launch pads with surgical strikes that it has made it very difficult for Pakistan to plan and execute massive infiltration into the Indian side without facing military action from India. Americans have left arms and ammunition worth nearly billions behind and some of them will likely trickle down to Kashmir as seen recently with the recovery of rocket-propelled grenade (RPG), the first time since the '90s in the valley. India should be ready to prepare and hit where it hurts the Pakistani military the most if it does decide to push an incoming war inside Kashmir. World narrative is already with India after Pakistan failed to drum up support after what happened in 2019, any rise in violence in Kashmir can be dealt with easily but with the world, on the Indian side, it is time Indian leadership also decide and plan an end game of Kashmir.
Disclaimer : Articles published under " MY TAKE " are articles written by Guest Writers and Opinions expressed within this article are the personal opinions of the author. IDRW.ORG is not responsible for the accuracy, completeness, suitability, or validity of any information on this article. All information is provided on an as-is basis. The information, facts or opinions appearing in the article do not reflect the views of IDRW.ORG and IDRW.ORG does not assume any responsibility or liability for the same. article is for information purposes only and not intended to constitute professional advice .
Article by SATYAJEET KUMAR ,  cannot be republished Partially or Full without consent from Writer or idrw.org