SOURCE: RAJESH AHUJA / FOR MY TAKE / IDRW.ORG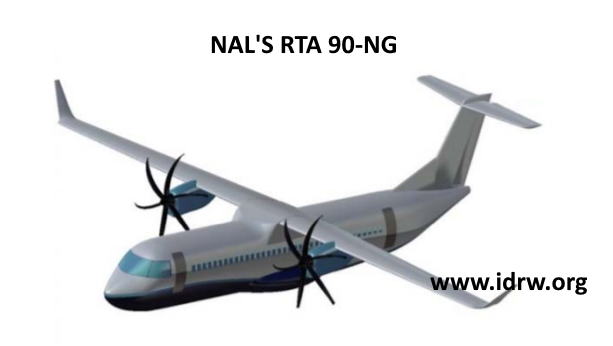 In the Cold War era, Soviet Union airlines flew Soviet-made planes, they might have not been efficient as Western developed commercial planes but they provided worry-free operations on domestic routes and also didn't have to worry about spare parts or maintenance and technical support services. But after the collapse of the Soviet Union, Russian Airlines opened up and brought Airbus or Boeing planes so much so that they are over 500 planes, and close to three-fourths of the aircraft used by Russian airlines were manufactured by Boeing and Airbus.
War Sanctions have crippled Russian airlines, half the fleet is now grounded and the rest might be grounded soon as both companies are not providing any support. Sanctions also require the lessors to terminate their leases which will mean nearly 80% of the Russian airline fleet needs to be given back to the owners which will further cripple air travel inside Russia.
As per official figures, India operates nearly 716 planes on the country's domestic routes, and as per Boeing, Indian operators will need just over 2,000 new single-aisle airplanes to meet demand over the next 20 years. Single-aisle airplanes such as the Boeing 737 and Airbus A320 are the most popular planes on domestic routes and India's air growth is expected to average 6.3 percent annually, driven by the growing middle class.
Council of Scientific and Industrial Research (CSIR) and National Aerospace Laboratories (NAL) in Bangalore had proposed the development of Regional Transport Aircraft' (RTA-70) which now has been restructured into RTA-90 for which it had requested funds for the development of seven prototypes to prove the design and demonstrate compliance concerning airworthiness requirements and certification.
CSIR-NAL still now has not received any firm backing from the Central government and after the Government's exit from the Air India and with limited operational holding in the Alliance air, Government is not in the mood to fund the program while the Private sector operators are keen on continuing their associations with the Boeing and Airbus for their operational requirements.
There has been a call to let CSIR-NAL develop RTA-90 in a Public-Private partnership with backing from the private sector companies so that it will have at least orders for its planes when it is ready but that too has not happened. The government cant force Indian Private sector operators to procure RTA-90 nor it can ignore what is happening in Russia.
China and Russia have developed their single-aisle planes which they will use to bet sanctions imposed by the West and also have in their possession the Turbofan technology but India has none if ever it is sanctioned by the West. RTA-90 program if turned into a Public-Private partnership program taking onboard many Indian operators can be successful without Central Government funding. RTA-90 program alone can generate thousands of jobs in India if it is even able to corner 25% of the forecasted market for the next 20 years.
Disclaimer : Articles published under " MY TAKE " are articles written by Guest Writers and Opinions expressed within this article are the personal opinions of the author. IDRW.ORG is not responsible for the accuracy, completeness, suitability, or validity of any information on this article. All information is provided on an as-is basis. The information, facts or opinions appearing in the article do not reflect the views of IDRW.ORG and IDRW.ORG does not assume any responsibility or liability for the same. article is for information purposes only and not intended to constitute professional advice .
Article by RAJESH AHUJA/, cannot be republished Partially or Full without consent from Writer or idrw.org