SOURCE: API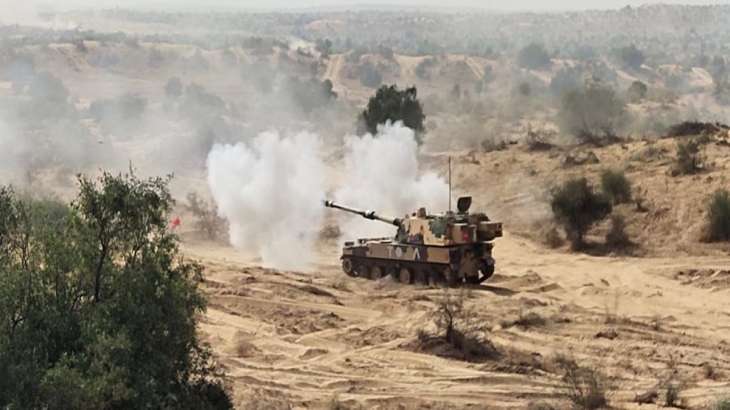 The Indian Army's South Western Command held the Integrated Fire Power Exercise 'Shatrunash' at MFFR in Rajasthan's Thar desert on Monday. The exercise saw the use of various firing platforms in an integrated manner involving both ground and aerial manoeuvres. Various actions were carried out, such as troop insertion, offensive ground operations involving comprehensive coordination incorporating modern technologies in a multi-domain environment, and so on.
The exercise practised and honed skills such as real-time communication and the sharing of a common operating picture among various participants to overcome emerging threats.
This was accomplished by utilising versatile and indigenously manufactured long-range aerial and ground vectors such as the Advanced Light Helicopter (Weapon System Integrated), K9 – Vajra, Sharang Arty Guns, Bhishma (T-90 tanks), and Ajeya (T-72 tanks) to operate in a coordinated manner.