SOURCE: AFI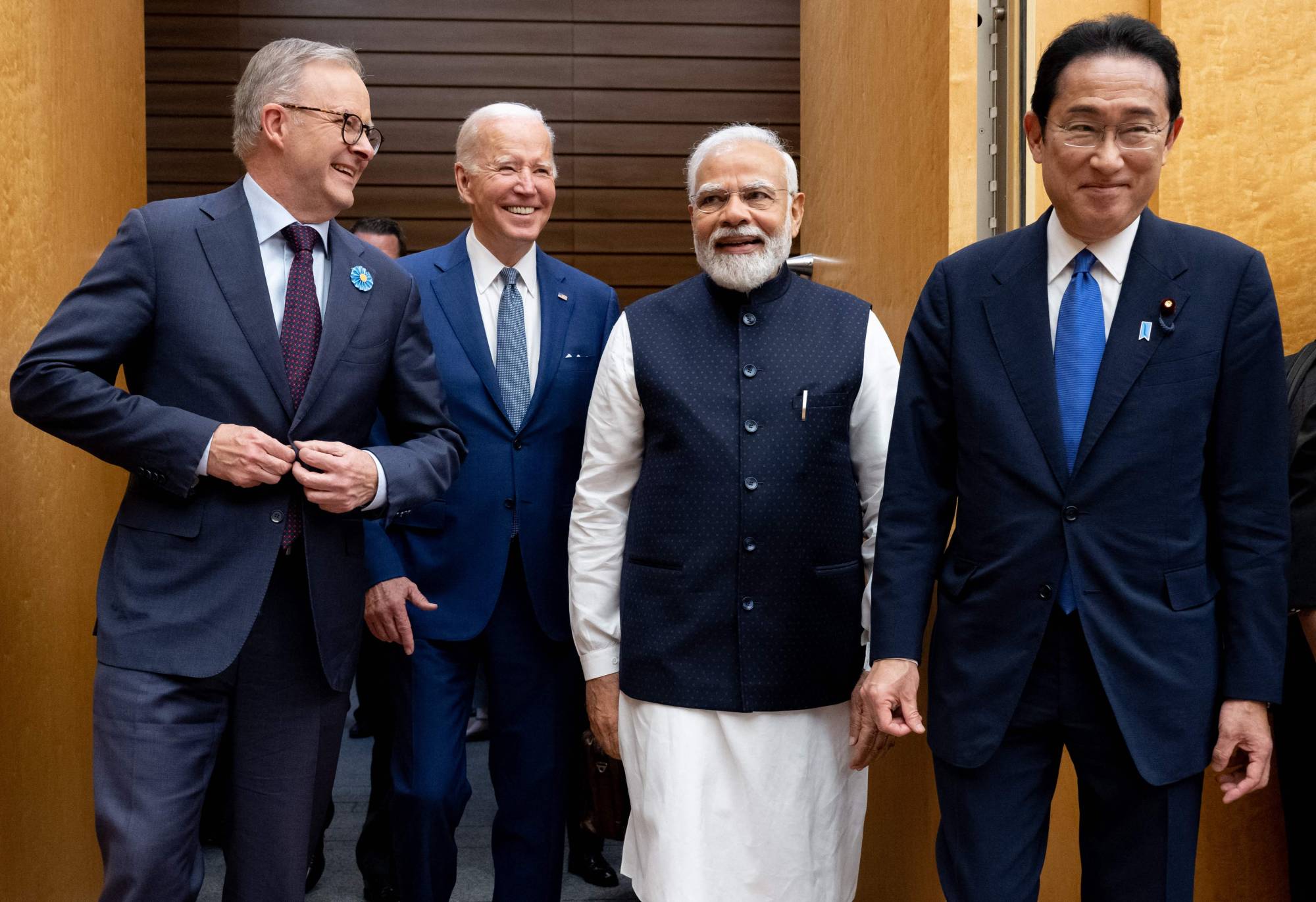 India is currently in discussions regarding the possibility of inviting leaders from the Quad grouping—comprising India, Australia, Japan, and the United States—as special guests for its Republic Day parade, a significant diplomatic gesture that underscores the growing importance of the Quad in shaping regional and global dynamics.
While the possibility of U.S. President Joe Biden attending the parade as the Chief Guest is being explored, logistical challenges, such as Australia Day coinciding with India's Republic Day, may impact the participation of some leaders.
The idea of inviting Quad leaders to India's Republic Day celebration has been met with positive responses from diplomatic circles. However, officials acknowledge the complexities of coordinating such an event given the pressing commitments and schedules of the leaders involved.
The Australian High Commission expressed optimism about the proposal, indicating that the Australian Prime Minister is keen to participate in the upcoming Quad Leaders' Summit in India. Discussions are ongoing among Quad partners to determine suitable dates for the summit.
Indian Prime Minister Narendra Modi had previously announced India's intent to host the next Quad Leaders' Summit during a meeting of the Quad in Japan. He emphasized the Quad's significance as a platform for promoting peace, stability, and prosperity in the Indo-Pacific region, highlighting the region's pivotal role in global trade, innovation, and development.
While the concept of inviting Quad leaders to the Republic Day parade is compelling, the timing presents challenges. Australia Day coincides with India's Republic Day on January 26, making it logistically difficult for the Australian Prime Minister to attend. Similarly, U.S. President Biden may be preparing for elections and his final State of the Union address during this period, and the Japanese parliament will be in session.
The Republic Day parade in India is an annual event that showcases the country's military capabilities and cultural diversity. The presence of Quad leaders at this prestigious occasion would further underscore the collaborative efforts of these nations to strengthen regional stability and prosperity in the Indo-Pacific.
While discussions are ongoing, formal arrangements for the participation of Quad leaders in India's Republic Day parade have not been finalized. The consideration of such a proposal underscores the importance of the Quad as a platform for addressing shared regional challenges and promoting peace and prosperity in the Indo-Pacific region.