SOURCE: API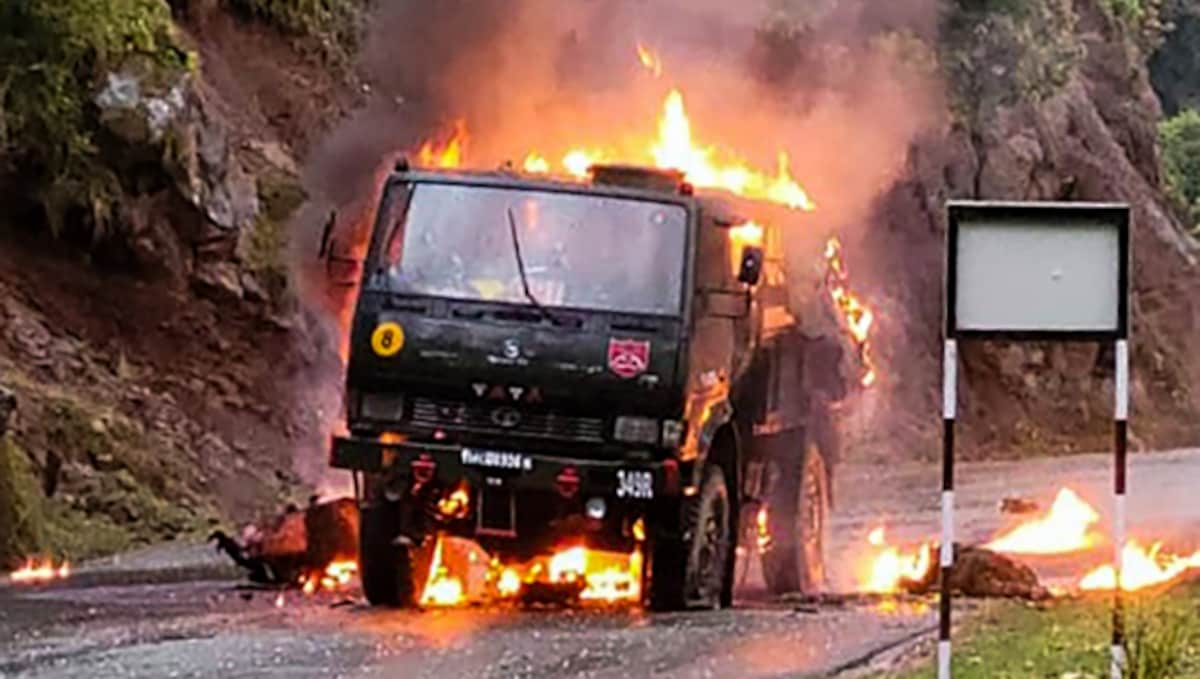 Last month, an Army truck in Poonch was targeted by an audacious attack that claimed the lives of five soldiers. Recently, Pakistan-based terror group Jaish-e-Mohammed (JeM) released footage of the attack, which has been circulating on social media. The release of this video is part of the propaganda efforts of the People's Anti-Fascist Front (PAFF), which has been identified by India's Ministry of Home Affairs (MHA) as a proxy outfit of the JeM.
The video shows the attackers carrying out the attack on the Army truck using improvised explosive devices (IEDs) and firearms. The attackers are seen running towards the truck and throwing grenades before opening fire. The footage also shows the aftermath of the attack, with the Army truck engulfed in flames and soldiers lying injured on the ground.
In the recently unveiled footage of the assault on the Army truck in Poonch, the terrorists can be seen relentlessly firing multiple shots at the soldiers. The first bullet strikes one of the soldiers on his shoulder, causing him to collapse on the ground. The attackers persist in yelling and firing more rounds at the Army truck and soldiers.
The release of this video by JeM is part of their ongoing efforts to spread their message of violence and extremism. The PAFF, which has been identified as a front for JeM, is known to operate in India and other countries in the region, carrying out attacks and spreading their propaganda through various channels.