SOURCE: SHUBHAM DEEP / FOR MY TAKE / IDRW.ORG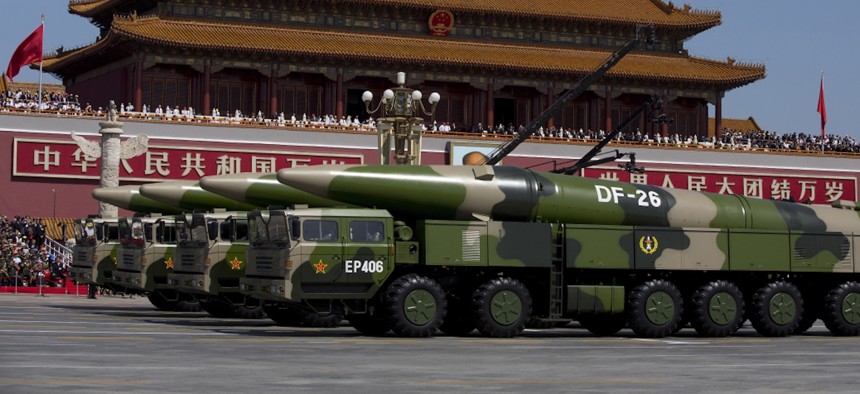 In 2022, China had the largest armed forces in the world by active-duty military personnel, with about 2 million active soldiers. People's Liberation Army has come a long way in evolving into a capable force and is getting modernized into a leaner and mighty force. The PLA consists of five service branches: the Ground Force, Navy, Air Force, Rocket Force, and Strategic Support Force. Further it has been divided into five theatre commands- Eastern, Western, Southern, Northern, Central.
China's Western Theatre Command (WTC) oversees the Xinjiang and the Tibet Autonomous Regions, as well as the border with India, making it the largest geographical area under one command in the PLA. The headquarter of this command is situated in Chengdu. Since it is the largest command that is tasked with tackling the borders with India, it has vast number of weaponries in its arsenal which we can see in their propaganda videos they post to showcase their firepower. Indeed, they have firepower and impressive number of military vehicles to annihilate their enemies. PLA's Rocket Force is responsible for China's strategic land-based nuclear and conventional missile forces and operates variety of missiles from hypersonic glide vehicles, ICBM, IRBM, MRBM, SRBM and cruise missiles.
One of the main adversaries of PLA is the Indian Army with which it has seen battle in 1962 and followed by various skirmishes. It is evident with the fact that India has a long history of border disputes with China and a lot has been talked about the capabilities of the PLA's vis a vis Indian Army. But for a country that has 90% of its population residing in just 40% of its land area showcases that it is a force to reckon with is something shows how well China has framed its supremacy with their propaganda. The main issue with India is that it has been mentally put into a state where it feels that defence is the only option it has against China and this is what China wants because it knows very well that if a war hit their doors then they have more to defend and a lot is at stake for them.
Until the Galwan clashes there was a myth that India cannot carry out any offensive but when the Indian army captured the black top and could have annihilated the Moldo Garrison had any escalation happened from the Chinese side. Fighting in the Himalayan region in itself has a unique set of challenges and no matter how much one is capable in terms of equipment's and machineries, the Himalayan terrain equals the equation up to an extent. China's force posturing is weighed on its offensive capabilities which will only work to the fullest capacity when full blown war happens. Limited scale skirmishes until now gave the Chinese the liberty to capture land with its salami slicing strategy. India needs to continue its hard stance to prevent any loss of land going forward.
Ukraine war has shown that fighting on enemy land can be tough and costly. The Indian political leadership has to step up and have a strong will to confront the Chinese. India has for long undermine the importance of Arunachal Pradesh and other north eastern states of India. Having a handful number of advanced landing grounds in Arunachal Pradesh won't help you defending from the Chinese aggression. The close proximity of Arunachal Pradesh with Chengdu makes it a place of high strategic importance. China is placing all it cards actively to have an upper hand against India and the time has come for India to decide whether it wants another 1962 or not. Condemning the maps of Indian territory shown by Pakistan and China as their won't fetch you lost lands. Maybe India cannot dictate the terms in war but is capable of giving nightmares and a life long lesson to expansionist China.
Disclaimer : Articles published under " MY TAKE " are articles written by Guest Writers and Opinions expressed within this article are the personal opinions of the author. IDRW.ORG is not responsible for the accuracy, completeness, suitability, or validity of any information on this article. All information is provided on an as-is basis. The information, facts or opinions appearing in the article do not reflect the views of IDRW.ORG and IDRW.ORG does not assume any responsibility or liability for the same. article is for information purposes only and not intended to constitute professional advice .
Article by SHUBHAM DEEP/, cannot be republished Partially or Full without consent from Writer or idrw.org