SOURCE: AIP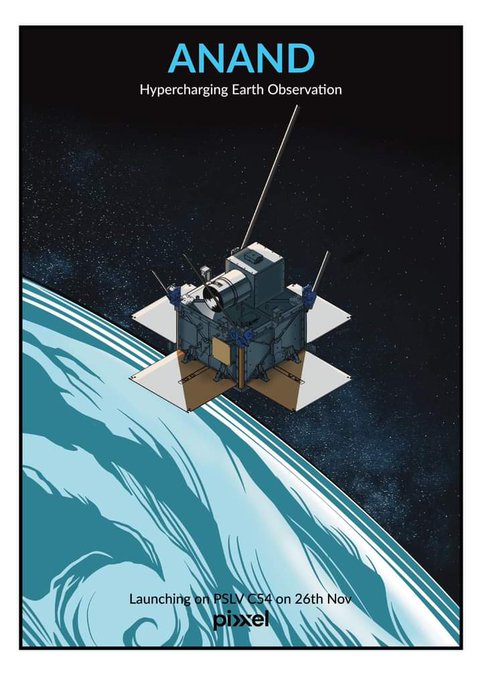 Satellite startup based in Bengaluru Pixxel is preparing to send its third hyperspectral satellite into orbit. The earth imaging satellite, dubbed 'Anand' (meaning joy), will be launched into space on the Polar Satellite Launch Vehicle (PSLV) of the Indian Space Research Organisation (ISRO) on November 26 from the national space agency's spaceport in Sriharikota, off the coast of Andhra Pradesh.
Pixxel became the first Indian company to launch a commercial satellite into space on a Falcon 9 rocket built by the maverick billionaire Elon Musk's SpaceX in April.
Instead of assigning the primary colours red, green, or blue to each pixel, hyperspectral imaging analyses a broad spectrum of light. To gather more information, the light striking each pixel is divided into several spectral bands.
Anand is a hyperspectral microsatellite that weighs less than 15 kilogrammes and has over 150 wavelengths, letting it to capture Earth in the far greater detail than non-hyperspectral satellite systems with less than ten wavelengths.