SOURCE: API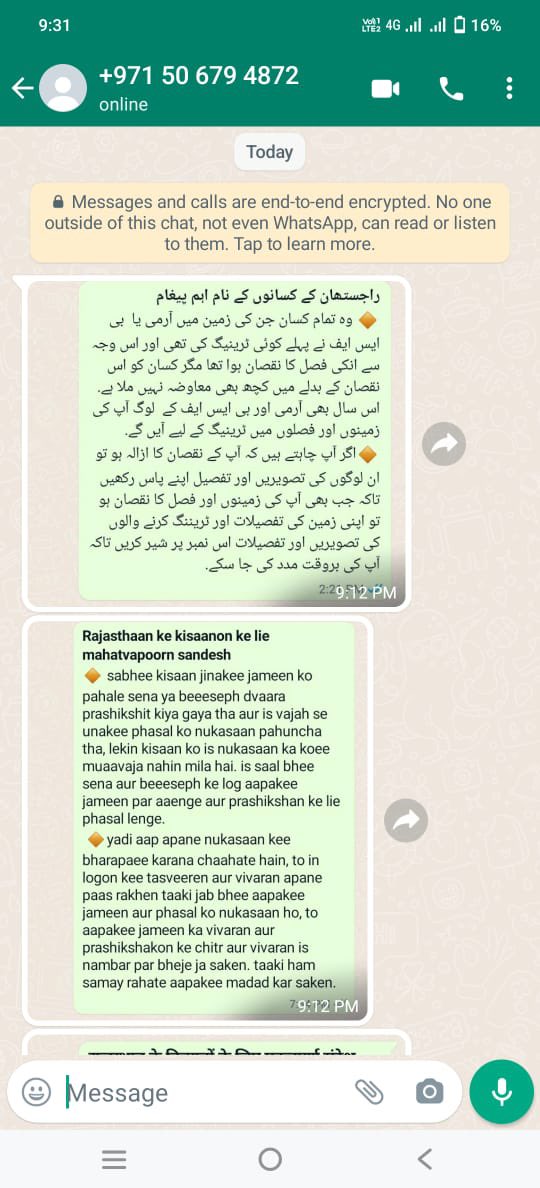 Villagers around Jaisalmer in Rajasthan and adjoining areas are getting WhatsApp messages from the United Arab Emirates registered number where they are asked to seek compensation for the damages done to the fields of farmers where the Indian Army regularly carries out Army exercises.
The message also asks farmers and villagers to click photos of the Army officials and their equipment so that they can be kept for compensation purposes later. Hindi used is a clear giveaway of using Google Translate to translate from Urdu to Hindi and messages also have been sent in Urdu which matches with dialects often used in Pakistan.
Aditya Raj Kaul, Executive Editor of TV9 Network tweeted the above images and warned farmers and villagers not to fall prey to cheap low-cost attempts to spy on Indian Army Exercises by the Pakistani Spy agency.