SOURCE: API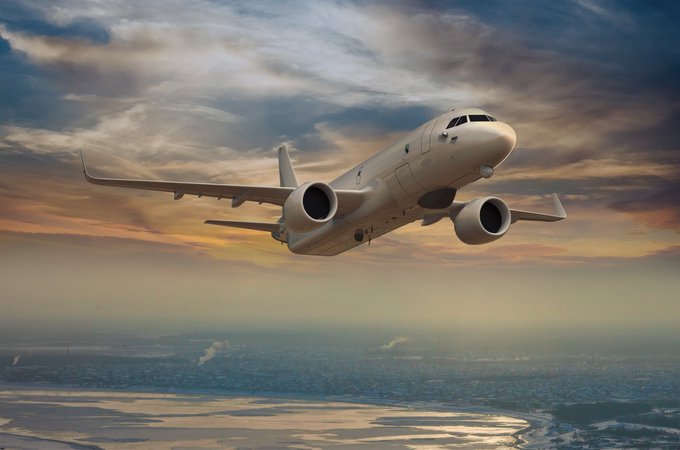 The French government's procurement and technology agency, the Direction générale de l'armement, has announced that Dassault Aviation and Airbus Defence will collaborate to develop future maritime patrol systems for the French Navy based on the A320neo and Falcon 10X platforms by 2030.
The A320neo, a narrow-body airliner, is a direct competitor to the Boeing 737-800, the basis for the American P-8 Poseidon maritime patrol and reconnaissance aircraft. The rear under fuselage of the A320neo has been modified to carry torpedoes, Harpoon anti-ship missiles, and other weapons, as seen in Concept Art.
The A320neo MPA also has a Maritime Surveillance Radar integrated into the forward radome, as well as an Electro-Optical/Infrared Imaging System on its nose cone. The A320neo will also have a strengthened fuselage for low-altitude operations, as well as raked wingtips and wings capable of carrying anti-ship missiles.