SOURCE: TUSHKAR SHIRODKAR / FOR MY TAKE / IDRW.ORG.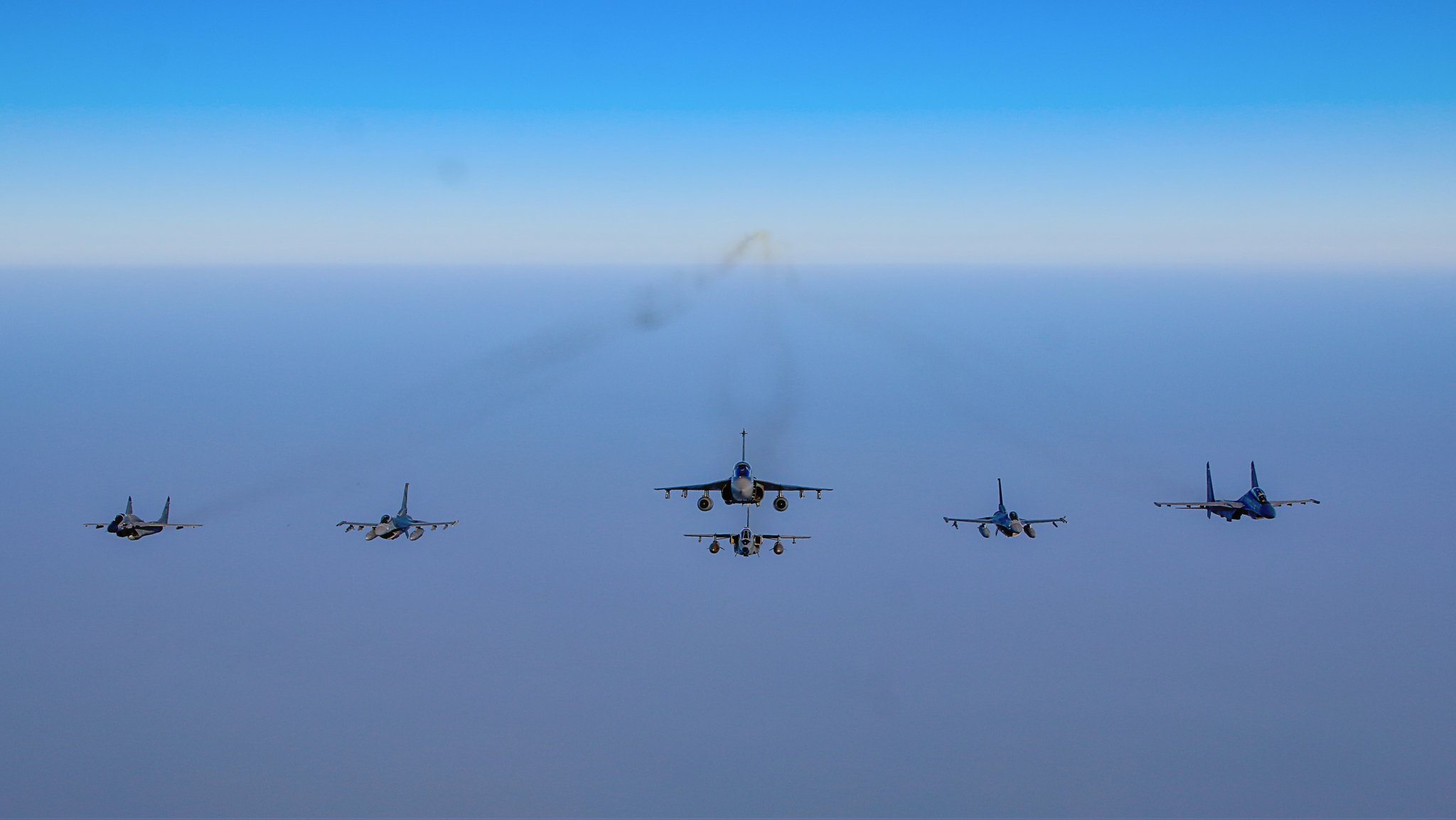 Air Chief Marshal VR Chaudhari has said that the force urgently needs 5-6 squadrons of 4.5-generation aircraft but the pace at which the IAF fighter acquisition process is going shows a lack of urgency not only from the government but also from the IAF that wants to rig the tender to favor Dassault Rafale. India which has serious boundary disputes with both Pakistan and China is not only seriously falling behind in its Squadron levels but also lacks aerial refuellers, and AEW&C aircraft to give cover deep in enemy territory.
PLA Air Force (PLAAF) has been replacing aging 60's era 3rd gen fighter jets from its inventory at a rapid pace and now has an inventory of close to 900 fighter jets that are of either of 4th or 4.5th generation class not to substitute nearly 500 jets that are operated by the PLA Navy (PLAN).
After nearly decades of testing its 5th Gen J-20 fighter bombers, PLAAF seems to have added more aircraft nearly 100+ in the last two years as the production of the aircraft is now stabilizing with a production peak to be expected to be reached in a matter of months soon.
Pakistan Air Force (PAF) currently has over 450 fighter aircraft in 22 fighter squadrons and to counter India has started procuring J-10CE from China to fill the performance deficiencies that Sino-Pak JF-17 simply can't fill in as an Air Superiority fighter jet being a light category class aircraft.
IAF which is down to 30 fighter squadrons will see further slide as more squadrons are planned to be retired and chances of hitting fighter squadrons as low as 26 are real. Sukhoi Su-30MKI is the IAF's primary air superiority fighter and is due for a major upgrade that has still not taken off and Mirage 2000 and the MiG 29 are the only other fighter types that have respectable capabilities of their own but don't have a big impact due to low numbers in the inventory.
Delays in the Procurement of AEW&C and Flight Refueling Aircraft (FRA) aircraft mean that the Indian force's multiplier inventory is smaller than that of Pakistan which has smaller airspace to defend. Pakistan and China enjoy commonality in their armaments and can quickly replenish each other in case of war, while they operate French, Russian, and British fighter jets that have different armaments.
The backlog in the modernization and the obsolescence of technology is quickly catching up, Indian-developed fighter jets like Tejas Mk1, Mk2, and AMCA won't be available in the numbers required for the next 5-15 years in the future, but there is a quite urgent need to act upon force's requirements for the 5-6 squadrons of 4.5-generation aircraft which needs to be taken up fast.
Disclaimer : Articles published under " MY TAKE " are articles written by Guest Writers and Opinions expressed within this article are the personal opinions of the author. IDRW.ORG is not responsible for the accuracy, completeness, suitability, or validity of any information on this article. All information is provided on an as-is basis. The information, facts or opinions appearing in the article do not reflect the views of IDRW.ORG and IDRW.ORG does not assume any responsibility or liability for the same. article is for information purposes only and not intended to constitute professional advice .
Article by TUSHKAR SHIRODKAR , cannot be republished Partially or Full without consent from Writer or idrw.org