SOURCE: DEEPAK HILORI/ FOR MY TAKE / IDRW.ORG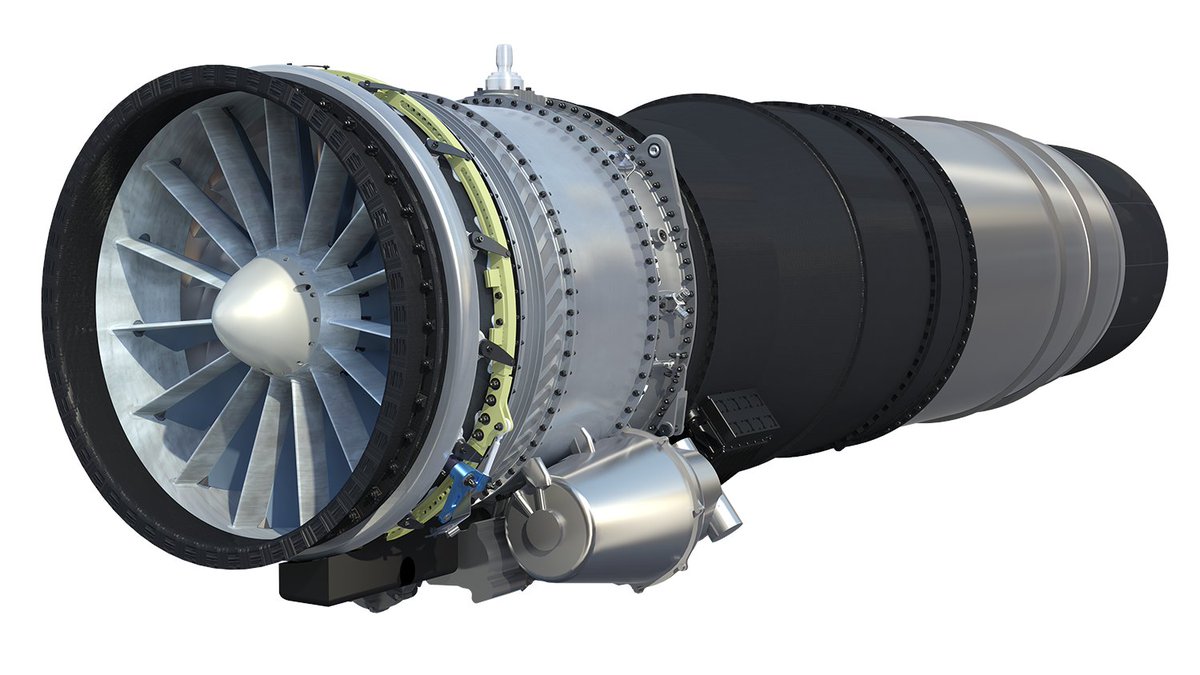 India which is looking to co-develop a new engine for its 5th Generation AMCA fighter jet program has been offered 3 engines that will meet India's requirements and the offer has come from three major aerospace engine manufacturers in the world. While India has been offered a complete Transfer of technology for this engine with some portion of Intellectual property rights on certain sections of the engine but none of them are clean slate design and these engines are still based on the engines that were designed nearly 30 years ago.
American General Electric, which is the world's biggest Aero-engine manufacturer has offered India F-414-400 enhanced engines that due to modifications to its core will be able to generate a thrust range of 110-130kN that India is seeking. F-414 is based on the proven design base of its F404 predecessor which entered production in 1998. F414 delivers 35% more thrust than the original F404 that was first tested in 1976.
General Electric has been the weakest contender in India due to tight export control restrictions of the United States state policies and lack of transfer of technology of the core that will further limit its chances of sucess. sanctions post-nuclear explosion by India on the very same engine used on the Tejas program is still fresh in the memories of many and its win probability is quite low.
F-414 engines were used in the first gen F-117 stealth attack aircraft with a limited build but largely used only on 4.5gen fighter jets as the United States has developed clean slate engines for both its F-22 and F-35 programs. F-414 engines do not have thermal reduction measures nor are tuned for usage on 5th gen platforms nor can be called advanced enough to be used even 40-50 years down the line.
The second offer comes from the Second largest aero-engine maker that seems to be in some sort of financial trouble in the recent few years but is still going strong. Rolls Royce has offered to develop a new upgraded variant that will be based on the EJ-200 engine that is powered on the Eurofighter Typhoon jets. Rolls Royce had worked on the concept of developing a more powerful EJ-200 way back in the late 90s for the Tranche 3 Eurofighter Typhoon program but that was never approved for cost reasons and the same has been offered to India.
EJ-200 had its first run in 1991 and Rolls Royce has no plans to use an upgraded or use EJ-200 as a base for the development of a new engine for its 6th Gen Tempest program due to technical issues that could have required rework of its entire core to achieve desired thermal managememt for the 6th gen fighter jet. With orders for Eurofighter on the decline, EJ-200 production is more or less will be only to serve its existing customers, and the production rate will be the bare minimum due to which Rolls Royce won't have an issue offering complete ToT for engines that it no longer as a product to sell as a package.
The front runner to win this deal is French aerospace major Safran which has offered its M-88 engine that is already powering India's Rafale fighter jet fleet. M-88 is the weakest engine of the three when it comes to developing maximum thrust and also the oldest that was conceived in the mid-80s. M-88 engine over the last three decades had received several upgrades to its core to improve its Mean Time Between Failures (MTBF) and to increase its lifespan but never to increase its thrust.
Safran had planned an M88-4E ECO engine that had a thrust range of 105-115kN but this engine remained a concept and was never fully developed. M-88 in its present core will be not enough to generate 110 to 130kN of thrust and the M-88-4E proposed core requires major engine rework which is why it never cleared the concept stage. France which is working on the 6th generation FCAS program with Germany and Spain is working on a clean slate engine for this program and will be not considering the M-88 family to power them.
Conclusion: All three engines on offer to India are pretty much dated and based on technology that was conceived in the late 80s or mid-90s. This same engine that they are offering India to power India's 5th-gen fighter jet is not being considered to power their 5th and 6th-gen fighter jet program. India has plans to develop an upgraded engine for its 6th gen program but the tech on offer is pretty outdated and doesn't have thermal signature management nor any hybrid system integrated to power fighter jets that will come 25-30 years from now.
Disclaimer : Articles published under " MY TAKE " are articles written by Guest Writers and Opinions expressed within this article are the personal opinions of the author. IDRW.ORG is not responsible for the accuracy, completeness, suitability, or validity of any information on this article. All information is provided on an as-is basis. The information, facts or opinions appearing in the article do not reflect the views of IDRW.ORG and IDRW.ORG does not assume any responsibility or liability for the same. article is for information purposes only and not intended to constitute professional advice .
Article by DEEPAK HILORI , cannot be republished Partially or Full without consent from Writer or idrw.org