SOURCE:  DEEPAK HILORI/ FOR MY TAKE / IDRW.ORG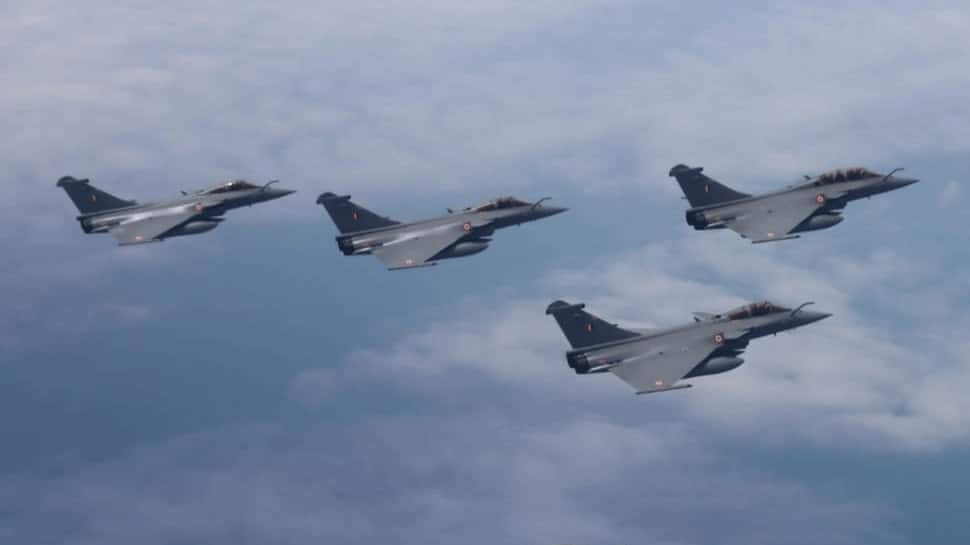 Indian Air Force (IAF) recently celebrated 90 years of its existence at a time when Two front war is looking more and more realistic but dwindling squadrons levels are also hard hit reality, IAF is heading towards rock bottom in terms of its ability to field combat jets that will propositionally affect its operational capabilities in case of a full-fledged war. The last two decades have been the most unproductive decades for the IAF in terms of building levels of its capabilities.
Plans to locally manufacture 126 jets to boost its combat squadrons have failed to take off and its step-motherly treatment towards the indigenous LCA-Tejas program has only aggravated this situation. Till 2020, IAF was not sure of the Tejas Mk1A program and even the Tejas MKII program had been stuck due to fear that it will cripple the chances of IAF acquiring foreign jets from abroad.
Walking out of the FGFA program and placing orders for only 36 Rafale fighter jets meant the fighter acquisition program had gone for a toss without any concrete levels of work being undertaken and IAF was forced to go back to the Tejas Mk1 program and rework with HAL to develop an upgraded fighter jet that started as Mig-21 replacement that fell out of favor with top brass immediately after the program started picking momentum from 2006 onwards.
Tejas MKII which was to replace mid-tier fighter jets of the IAF suddenly was not so front-runner anymore with the new chief in charge and it took nearly a year before IAF committed to procuring 120 jets if and when it is ready. While we do not know what happened in the backroom and what made the IAF chief finally admit that the Tejas MKII program is happening that will remain a mystery but many were relieved that it was finally happening even though a bit late.
IAF has been pretty late to join the 5th gen bandwagon and the AMCA program since its inception has moved quietly slowly even now there seems to be no urgency to fast-track the program as it will not be ready before 2035 when it will start getting 5th gen platform in numbers. IAF again has committed to procuring around 120 jets which is only possible if it can develop a new engine for the program but at the pace at which negotiations have been going, it will not be surprising that the program will see some further delays.
When it comes to Force multipliers like AWACS (Airborne Warning and Control System), IAF is playing catch up with smaller arch-rivals like Pakistan in terms of aircraft at its disposal. The air force with a much smaller budget and resources was not only able to field more AWACS aircraft but also exposed rot inside IAF's procurement system that has failed the test of time.
The unmanned aerial vehicle (UAV) fleet of IAF again showcases the sorry state of affairs, Air force claims to be the fourth biggest in the world but doesn't have any armed UAVs nor any HALE class UAVs at its disposal when all recent wars have shown the importance of UAVs in all spectrum of war.
IAF@100 hopefully will see a new emerging air force that is rebuilding itself and looking within the country to meet most of its requirements. IAF at 100 might not be in a position to claim it has the combat jets that it wants but IAF@110 should be an ideal goal to reach that sacred 42 Squadron strength with 70% of combat squadrons made up of locally manufactured fighter jets.
Disclaimer : Articles published under " MY TAKE " are articles written by Guest Writers and Opinions expressed within this article are the personal opinions of the author. IDRW.ORG is not responsible for the accuracy, completeness, suitability, or validity of any information on this article. All information is provided on an as-is basis. The information, facts or opinions appearing in the article do not reflect the views of IDRW.ORG and IDRW.ORG does not assume any responsibility or liability for the same. article is for information purposes only and not intended to constitute professional advice .
Article by DEEPAK HILORI , cannot be republished Partially or Full without consent from Writer or idrw.org