SOURCE:  DEEPAK HILORI/ FOR MY TAKE / IDRW.ORG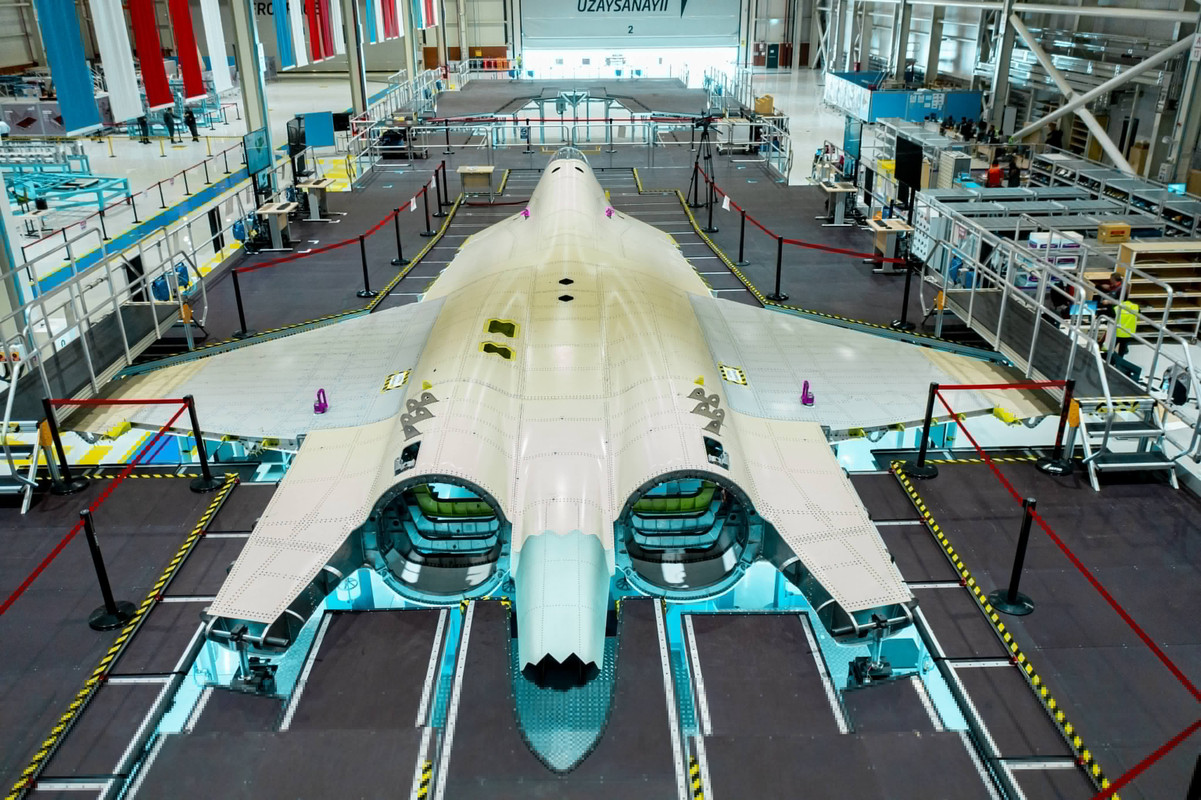 South Korea already has two prototypes of its proposed 5th gen KF-21 fighter jets up in the air and Turkey for the first time also showed what could be a Ground Test model of its TF-X fighter jet that it has planned for the first flight somewhere in 2025. Both fighters have got their fair share of media publicity and the advantages of being a close supplier of the United States MIC (military-industrial complex) in the past and the ongoing F-35 program does have its advantages but that shouldn't be used as an excuse by the ADA and HAL back home.
Korean KF-21 still lacks Internal weapons back and stealth characters and can't be considered a 5th gen platform as per admission made by its makers. While the TF-X program is the first Turkish attempt to make an indigenous fighter jet that will replace the bulk of its F-16 fleet it is still not considered an F-35 replacement after Turkey was kicked out of the program.
Korean KF-21 program started receiving funds for the program from 2011 onwards and every year it has been receiving a portion of funds that were used to develop components and systems for the aircraft. KF-21 will evolve into 5th gen fighter aircraft only after 2030 onwards and in its present variant, it's just a 4.5 gen fighter aircraft. Turkish attempts to develop TF-X also begin in 2010 onwards and the program has been getting funds through regular intervals. Turkish Aerospace Industries or TUSAS has not confirmed if TF-X will be a 5th gen aircraft from the start or if it will slowly evolve but internal documents do suggest that various upgraded blocks will be developed and that will enter production by 2040 suggesting that the aircraft will be upgraded over last few decades.
India's very own AMCA waits for final clearance from the government for funds that will start the program with the first flight planned sometime in 2026 if funds are allocated in early 2023. Unlike Turkish and Korean programs, India's AMCA only got funds in 2017 which were mear 231 crores which were considered as seed money to kick start the development of some of the niche technologies for the program but not the full engineering program.
AMCA crossed its first milestone when it submitted Preliminary Design Review (PDR) report in 2020 to the IAF. Next month ADA will be submitting its Critical Design Review (CDR) to IAF which will clear its path to CCS clearance for the program. Current assembly activity is limited to the fabrication of AMCA 'Test Box' at HAL's ARDC facilities in Bengaluru which will be followed by the Ground test specimen.
HAL and ADA are already manufacturing some of the components that will be used for internal testing before it is incorporated into the prototype. CCS clearance at the earliest is key to the rollout of the prototype and first flight. if CCS Clearance happens by April 2023 and rollout and the first flight is quite possible by 2025-26 which is the same deadline that both KF-21 and TF-X programs have to launch fully build fighter jets as per 5th gen specifications.
Disclaimer : Articles published under " MY TAKE " are articles written by Guest Writers and Opinions expressed within this article are the personal opinions of the author. IDRW.ORG is not responsible for the accuracy, completeness, suitability, or validity of any information on this article. All information is provided on an as-is basis. The information, facts or opinions appearing in the article do not reflect the views of IDRW.ORG and IDRW.ORG does not assume any responsibility or liability for the same. article is for information purposes only and not intended to constitute professional advice .
Article by DEEPAK HILORI , cannot be republished Partially or Full without consent from Writer or idrw.org