SOURCE: IANS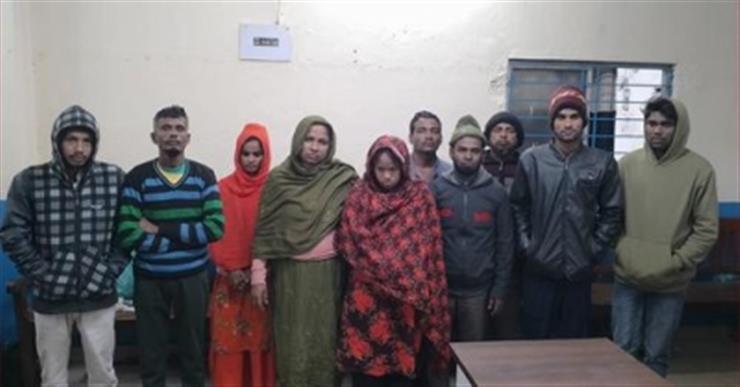 Based on intelligence inputs, the cops of Golabari Police station in Kolkata, adjacent Howrah district, have arrested nine illegal Bangladeshi immigrants from near Howrah station late on Monday night. A local Indian agent was also arrested.
District police sources said that they received information that these nine illegal Bangladeshi immigrants arrived at Howrah with the intention of settling there. Accordingly, the cops of the Golabari Police station started keeping a watch in the areas adjacent to Howrah station.
During that screening process they noticed two cars. They stopped the cars and demanded identity proof from the commuters. After that, it was revealed that nine of the ten passengers were illegal Bangladeshi residents, of which six were men and three were women. They have been booked under various sections of the Foreigners Act, 1946.
District police source said that none of them had proper documents to come to India and the local agent arrested along with them helped in crossing the border illegally.
"Preliminary investigation has revealed that they were basically economic immigrants and the local agent arrested was supposed to take them to Bangalore for employment," a district police official said.
They are being interrogated now to ascertain how they illegally crossed the border, especially the area through which they infiltrated. They will be presented at a lower court in Howrah district on Tuesday. The police as per rules will be informing the matter to the Bangladesh Deputy High Commission in Kolkata.