SOURCE: ANI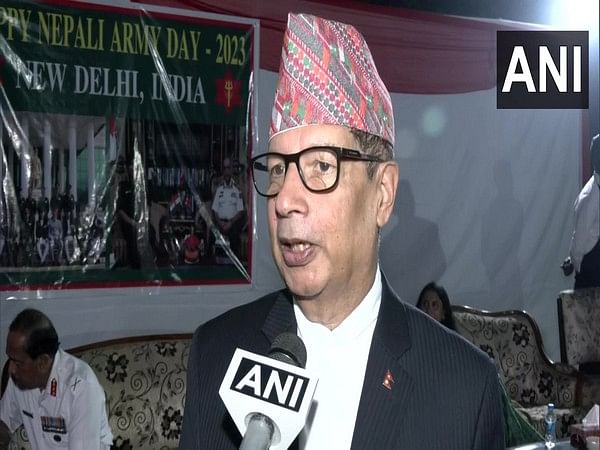 Nepal's Ambassador to India, Shankar Prasad Sharma lauded the relationship between Indian and Nepal Army on the 260th Nepali Army Day celebration here in the Embassy of New Delhi. Speaking to ANI, the envoy highlighted the relationship between the two armies that started from the very beginning of the establishment of its army.
"This is the 260th Army day of Nepal. Nepal army is the oldest army in South Asia. We are very proud of it and they are also serving in the Indian Army. Nepal-India army relations started long time ago from very beginning of the establishment of the Nepali army. Many of these people are trained in India", said the envoy.
Further speaking about the support given by Indian Army, the envoy stressed on the historical relationship that he believes will be strengthened over the years to come.
"Logistics, medical supply, vaccines have been provided by the Indian army and then we have seen the historical relationship between our countries specially talking about the Army relationship and we hope that it will be further strengthened over the years", he added.
The Indian Army has been continuously assisting the Nepali Army in its endeavours of modernisation. This assistance comes in various forms, assistance during restructuring, up – gradation of military hardware in terms of weapon systems, automobiles, defence stores and medical equipment etc.
Further speaking about the new president-elect Ram Chandra Paudel on Thursday, the envoy said that during his tenure, the relations between Nepal and India will be further strengthened.
"This is basically a regular process. Our second President of Nepal, Bidhya Devi Bhandari term is expiring next week, so that's the reason we had the election of the president. So, this is the regular process provided by the constitution of Nepal and I am sure that during his tenure the relation will be further strengthened", said the envoy.