SOURCE: API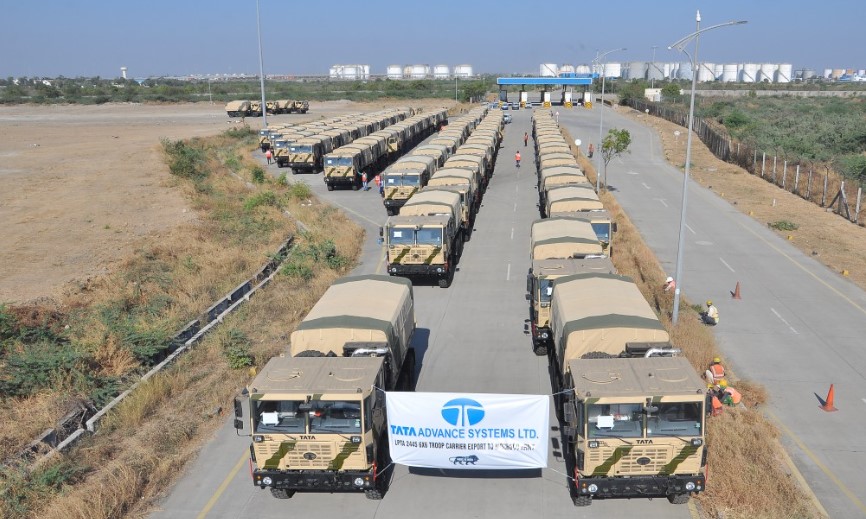 Royal Moroccan Army has received 92 high-mobility Tata (LPTA 2445 6×6) multi-axle trucks shipped from Gujarat's pipavav port. The LPTA 244 6×6 truck has a militarised cab that is suitable for up-armoring with a titable arrangement, coil, and damper.
The trucks are expected to be used for the loading-unloading and transportation of ammunition pallets, spares and other operational equipment.
The 6X6 high mobility all-terrain all-wheel drive vehicle can be configured for a variety of applications, including a common gun tower, a multi-barrel rocket launcher, a missile firing unit, a missile service vehicle, a field service vehicle, a short range surface-to-air missile, a quick reaction surface-to-air missile, a low level quick reaction missile, and a medium recovery vehicle.