SOURCE : THE WEEK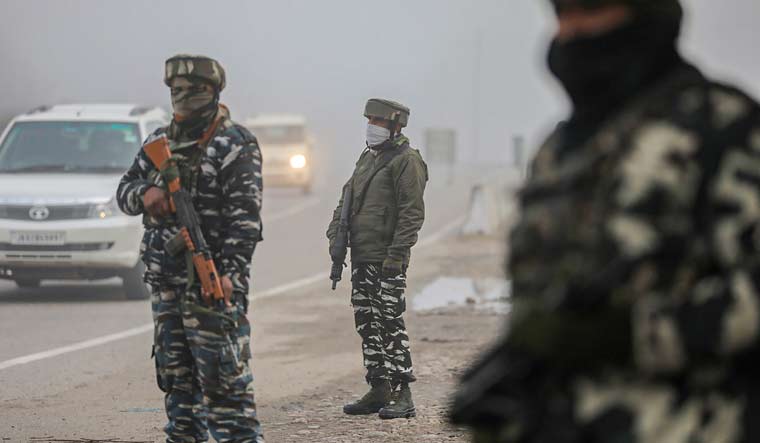 Boots on the ground made it possible for politicians to complete their feverish electioneering in the middle of a raging pandemic, but the central paramilitary personnel, who roughed it out to make the elections possible, still have a tough journey ahead.
More than one lakh central paramilitary personnel are returning to their home states after completing election duties in West Bengal and other states. Presently, within the CRPF, the largest paramilitary force, there are nearly 1,500 COVID-19 positive cases. Majority of the affected personnel were deployed in election rallies, VIP protection duties and assisting state police forces in COVID-19 duties apart from counter-insurgency operations.
What makes matters worse is that there are COVID-19 positive cases in the families of these officers and jawans.
Speaking to THE WEEK, CRPF DG Kuldiep Singh said the silver lining is that the vaccination drive within the central forces ensured 90 per cent have got their first dose and nearly 80 per cent have been given their second shot as well.
"Compared to last year, the fatality rate is less in the central paramilitary force due to vaccination. Those who are testing positive for COVID-19 have mild symptoms and are getting cured. One or two cases were serious," Singh said.
The CRPF chief said most of the force personnel got their vaccination in February and March. This has helped bring down the cases within the security forces across the country this year.
The latest worry within the security forces is the health of family members of the paramilitary personnel. The number of COVID-19 cases within the families of central paramilitary personnel is higher than the troops this time, said a senior officer.
"The family members of paramilitary personnel and their relatives are getting affected by COVID-19. There are a number of COVID-19 positive cases in their families and this is a big cause of worry for the jawans who are out on the field. This issue needs to be addressed since the vaccination for 45 years and above for the rest of the people is still not complete," said an officer.
Meanwhile, in the absence of uniform guidelines for the jawans returning home to their families, they will follow different guidelines for testing and quarantine as per the rules and regulations of each state. For instance, states like Chhattisgarh and Jammu and Kashmir have specific quarantine and testing regulations, while some others like West Bengal are focusing mostly on symptomatic cases.