SOURCE: UNI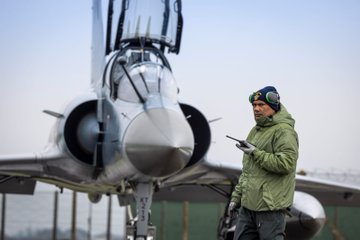 A group of Indian Air Force (IAF) Mirage 2000 fighters, along with other combat aircraft, are currently participating in Exercise Cobra Warriors over the skies of Waddington in the United Kingdom. Apart from the IAF and the Royal Air Force of the United Kingdom, contingents from Finland, the United States, Sweden, Singapore, and South Africa have also participated in the wargames.
The IAF has sent 145 air warriors for Exercise Cobra Warriors, with five Mirage 2000 fighter planes, two C-17 Globemaster III, and an IL-78 mid-air refuelling aircraft. Despite the near-freezing temperatures at Waddington, the IAF has proven its fighting prowess.
Exercise Cobra Warrior is a multilateral air drill in which air forces from Finland, Sweden, Singapore, the United States of America, and South Africa, as well as India and the United Kingdom, participate. The wargame will take place from March 6 to March 24, 2023. This drill will expose participants to a variety of aircraft engagements and best practises from various air forces.