SOURCE: API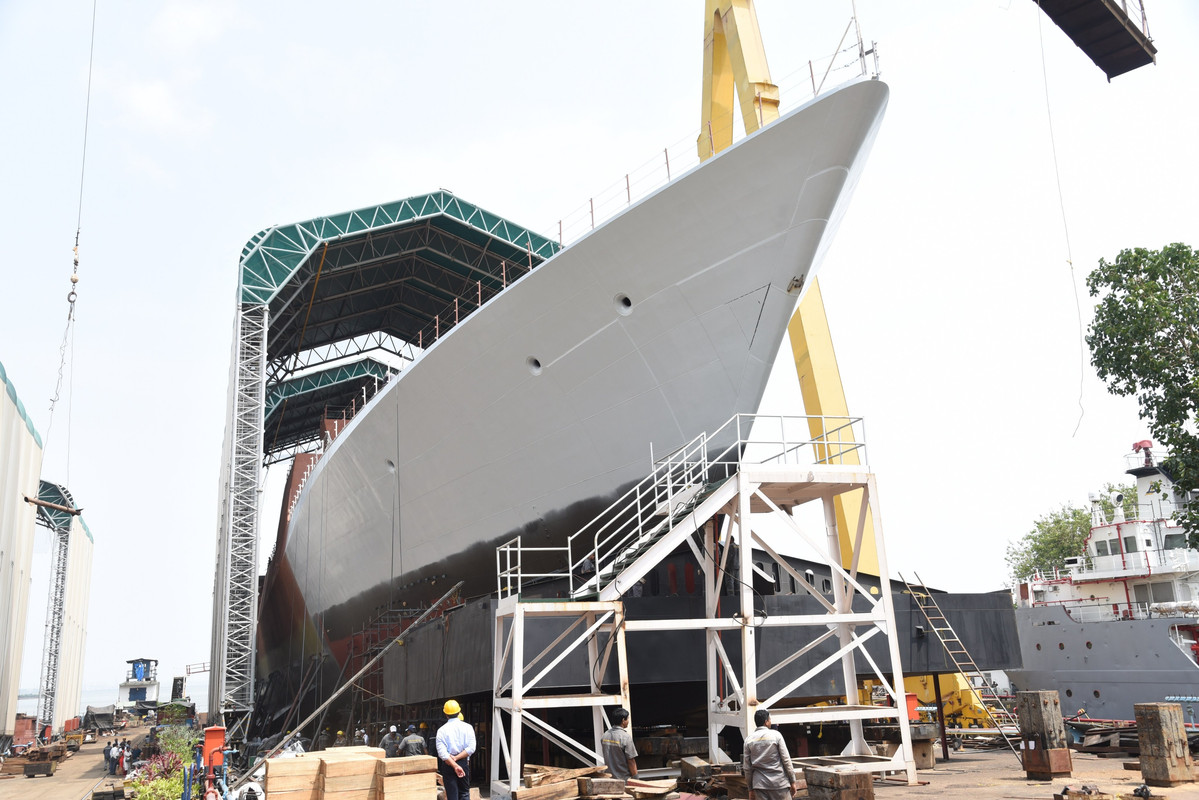 Mumbai-Based Mazgaon dock will be launching the third warship on September 11. Launching work of Taragiri project under Project 17A is expected to start soon. The steel wedge (keel) work of the Taragiri project was started on 10 September 2020. The warship is expected to be handed over to the Indian Navy in August 2025. Earlier Mazgaon Dock Limited had recently launched warships Udayagiri and Surat.
The entire Taragiri work is being done with Integrated Construction Methodology. These spare parts will be added at Mazgaon Dock Limited only after making blocks at various places. The nearly 3510 ton warship will be handed over to the Navy. The warship has been designed by the Bureau of Naval Design.
Through the MDL, the detailed design and construction of warships will be done through the Warship Overseeing Team. The warship will be able to reach a speed of 28 nautical miles through two gas turbines and two diesel engines. Carbon micro alloy steel has been used for this. Also, weapons, sensors, advanced action information system for warships have also been used for warships. Surface-to-surface missile systems have also been used for warships. Gunfire support is also provided for warships. A rocket launcher feature has also been included.