SOURCE: AFI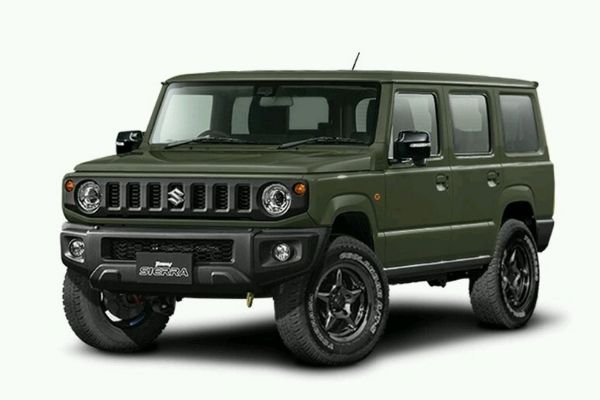 Maruti Suzuki, the leading automobile manufacturer in India, is reportedly considering the production of a 5-door variant of its popular SUV, the Jimny, specifically designed to meet the requirements of the Indian Armed Forces. This strategic move aims to cater to the diverse needs of the military while enhancing Maruti Suzuki's partnership with the defense sector.
The decision to develop a 5-door Jimny variant is a result of extensive discussions and consultations between Maruti Suzuki and the Indian Armed Forces. The armed forces require a versatile and robust vehicle that can seamlessly navigate challenging terrains, accommodate personnel and equipment, and fulfill various operational requirements.
The existing 3-door version of the Maruti Suzuki Jimny has garnered a strong reputation for its off-road capabilities, compact size, and reliability. However, the armed forces have expressed the need for a larger cabin space to accommodate more personnel and equipment during missions. Recognizing this requirement, Maruti Suzuki has taken proactive steps to address their concerns.
The 5-door variant of the Jimny is expected to offer increased seating capacity and cargo volume, making it more suitable for military operations. This enhanced version will feature a rugged and durable exterior, incorporating design elements to ensure its compatibility with demanding terrains and weather conditions.
Maruti Suzuki's focus on the defense sector aligns with the "Make in India" initiative, which encourages domestic manufacturing and self-reliance. By catering to the specific needs of the Indian Armed Forces, Maruti Suzuki aims to strengthen its position as a trusted partner in the defense manufacturing sector.
In recent years, Maruti Suzuki has collaborated with the Indian Armed Forces to provide reliable vehicles for various purposes. This partnership has not only helped the armed forces but has also contributed to the growth of the domestic automotive industry. The development of the 5-door Jimny variant further underscores Maruti Suzuki's commitment to serving the defense sector's unique requirements.