SOURCE: PTI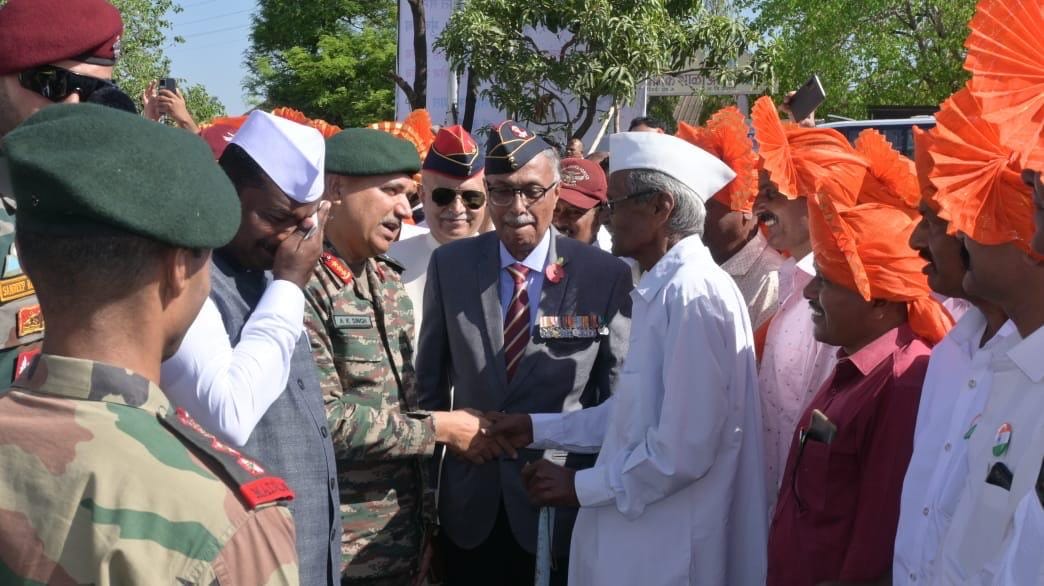 Lieutenant General Ajai Kumar Singh, General Office Commanding-in-Chief of the Indian Army's Southern Command, inaugurated a learning centre and gymnasium at Apshinge Military village in Maharashtra's Satara district on Monday, an official said.
Apshinge village, located around 15 kms from Satara city, is also known as Apshinge Military for its contribution to the Armed Forces.
Satara, Sangli and Kolhapur in western Maharashtra have been the traditional recruitment pockets for the Indian Army.
Apshinge has a population of about 3,000, and 350 families that reside in the village have at least one member serving in the Armed Forces.
As per the records available, the village lost around 46 of its members as soldiers in the World War-I and post-Independence, a number of soldiers hailing from this village, took part in different wars, including the 1962 war against China, 1965 and 1971 wars against Pakistan and the Kargil war.
With a view to mobilise and equip the youth of these districts in western Maharashtra, Sri Shanmukhananda Fine Arts & Sangeetha Sabha and the South Indian Education Society have jointly, as part of Institutional Social Responsibility (ISR) set up the learning centre and gymnasium at a cost of about Rs 80 lakh, an official defence release stated.