SOURCE: UNI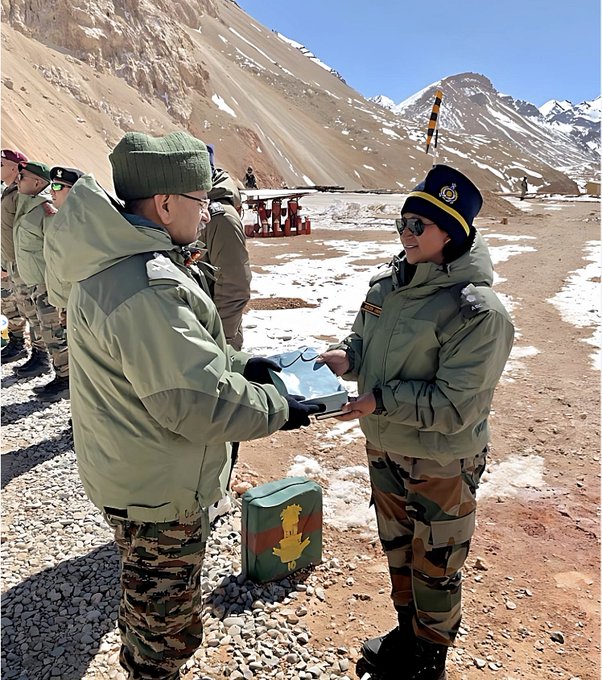 Lieutenant General Upendra Dwivedi, Army Commander Northern Command, praised Lieutenant Rigzin Chorol for overcoming all obstacles to become the first woman officer from Ladakh, realising her husband's dreams and making a supreme sacrifice for the nation.
"Honouring an Icon for Women from Ladakh," said the official Northern Command – Indian Army Twitter account.
Chorol became Ladakh's pride after becoming the first woman from the frigid region to be commissioned as an officer in the Indian Army. She graduated from the Officers Training Academy (OTA) in Chennai last year. Along with her, 35 female cadets graduated from the academy.