SOURCE: TUSHKAR SHIRODKAR / FOR MY TAKE / IDRW.ORG.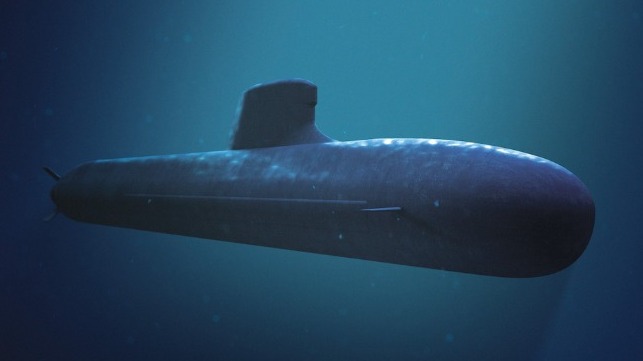 Last year, the Indian Navy issued a Request For Information (RFI) for the development of an Indigenous 500KWh High capacity Lithium-Ion battery system for submarines. Indian Navy back then had said that the intended use of the Lithium-Ion battery is to replace existing lead-acid batteries fitted onboard conventional submarines and fitment as a power source on the new submarines under procurement and construction.
Indian Navy is seeking vendors to demonstrate a prototype Lithium-Ion battery system with a Battery Management system (BMS) to validate its energy output and various discharge rates. The Indian Navy has specified a 20-month deadline for the lithium-ion battery project from the date a contract is awarded. A submarine with lithium-ion batteries usually has greater underwater endurance and can run faster than a comparable ship that has lead-acid batteries. India's Kalvari Class submarines are compatible with both Li-ion batteries and lead-acid batteries, but presently are incorporating lead-acid batteries.
This year, the Indian Navy issued a Request For Information (RFI) for the development of an Indigenous 5MW Electric Propulsion motor again to be used on existing and future submarines. India's Kalvari Class submarines have a 2.9MW Electric Propulsion motor for a submarine that has submerged displacement of less than 2000 metric tons, but the tender here is for a 5MW Electric Propulsion motor which is ideally used for submarines that have submerged displacement 3000 to 4000 metric tons. For reference, Japan's Soryu Class of submarines has a 6MW Electric Propulsion motor and the submarine has a submerged displacement of 4200 metric tons, powered by a 400KWh High capacity Lithium-sulfur batteries.
DRDO already has developed a third important component of the next generation Diesel-Electric submarine which is the fuel cell-based air-independent propulsion (AIP) that uses phosphoric acid as an electrolyte that reacts with hydrogen (generated from sodium borohydride) and liquid oxygen to generate electricity to reduce the need for frequent battery charging and increases the submerged endurance of the submarine. India's Kalvari Class submarines will be the first to get the Indigenous AIP system that can generate 250 kV of power to allow Electric Propulsion motor to run and also provide power to the submarine and if integrated with Indigenous lithium-ion batteries that have much longer endurance than with a lead-acid battery, India's Kalvari Class submarines will become much more lethal.
Diesel Generators are another important component of any Diesel-Electric submarine but the technology is not scarce. Many of the Diesel Generator manufacturers offer diesel Genset that is specially adapted and optimized to meet the stringent demands for submarines related to the ultra-low noise level of the propulsion system, shock resistance, acoustic signature, and electromagnetic compatibility. Diesel-Electric submarine is usually powered by a set of two Diesel Generators and many Indian companies might also be up for the challenge if the Navy demands Indigenous Diesel Generators for submarines also.
Project 75I or Project-76?
Project 75I program of the Indian Navy is looking for procurement of six more next-generation Diesel-Electric conventional submarines that will be bigger and longer than India's Kalvari Class submarines and also will have a vertical launching system (VLS) for BrahMos and Sub-sonic cruise missile and leaked promo video of the Indian Navy hints at the development of an extended Kalvari Class submarine that will have air-independent propulsion (AIP) and vertical launching system (VLS).
Project 75I was supposed to be the last of the Diesel-Electric conventional submarines of foreign origin that were to be manufactured in India. But that was not the end of Diesel-Electric conventional for the Indian Navy even though it has started work on the development of Six Nuclear Attack Submarines. Indian Navy did have plans to eventually also develop six conventional submarines that were fully locally designed and manufactured and it looks like it has started work on putting together some of the key technologies that are required.
Disclaimer : Articles published under " MY TAKE " are articles written by Guest Writers and Opinions expressed within this article are the personal opinions of the author. IDRW.ORG is not responsible for the accuracy, completeness, suitability, or validity of any information on this article. All information is provided on an as-is basis. The information, facts or opinions appearing in the article do not reflect the views of IDRW.ORG and IDRW.ORG does not assume any responsibility or liability for the same. article is for information purposes only and not intended to constitute professional advice .
Article by TUSHKAR SHIRODKAR , cannot be republished Partially or Full without consent from Writer or idrw.org