SOURCE: API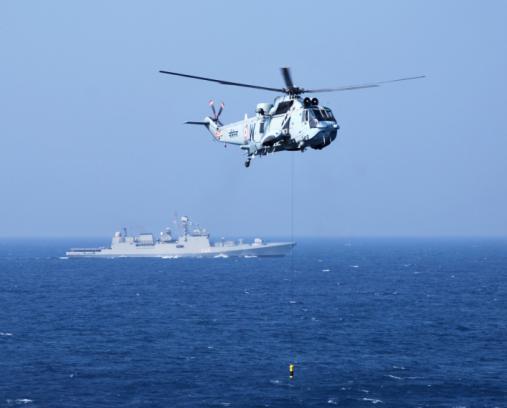 According to reports, the Indian Navy and Naval Science and Technological Laboratory (NSTL) recently conducted a successful hover drop of the Advanced Light Weight Torpedo (TAL) manufactured by Bharat Dynamics Limited (BDL) from a Sea-King 42B helicopter. The safe release and separation of the TAL, which was designed, developed, produced and inducted into services a decade ago for anti-submarine warfare, is a significant step towards the Aatmanirbhar Navy's self-reliance in Air ASW weapons.
During the TAL's maiden flight trial with a parachute system, which marked the country's second such test, the indigenously-instrumented lightweight torpedo cleared the trial successfully. To achieve precise attacks at desired locations and enhance the range of quick target acquisition, the Navy has scheduled to launch the TAL from its fixed-wing aircraft. The NSTL designed and developed the torpedo, Torpedo Release Mechanism, and Fire Control System, which is capable of tracking multiple targets simultaneously using state-of-the-art processor-based signal processing algorithms.
After the safe separation from the aircraft, the TAL descends into the water with the assistance of a parachute, which is detachable by the TRM, enabling the torpedo to continue its operation. The parachute was designed by ADRDE, Agra.