SOURCE: UNI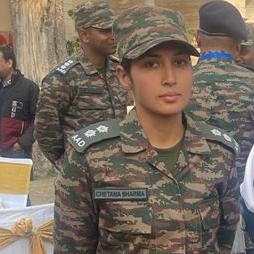 Women officers from the Indian Army will lead missile contingents and ride motorcycles as part of the famous Daredevils team at this year's Republic Day parade on Kartyavapath in Delhi. Lieutenant Chetana Sharma will be in charge of the 'Made in India' Akash surface-to-air missile system.
Sharma is from the Rajasthan village of Khatu Shyam. She graduated from the National Institute of Technology in Bhopal and then took the CDS exam. However, she only succeeds on her sixth attempt, according to news agency ANI.
Sharma told the news agency that it was a proud moment for her to be able to represent her unit and the Army at the Republic Day 2023 parade. She also stated that she was able to join the Army after six attempts due to her dedication and hard work.