SOURCE: PTI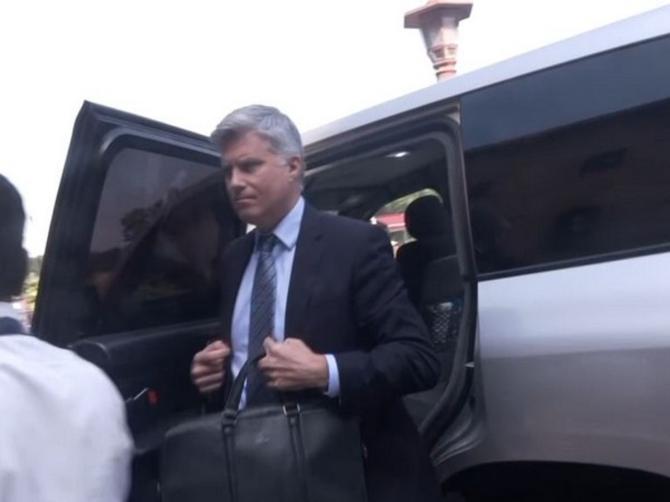 India on Tuesday announced expulsion of a Canadian diplomat hours after Canada asked an Indian official to leave that country, citing a 'potential' Indian link to the killing of a Khalistani separatist leader in June.
The Canadian High Commissioner to India was summoned to the Ministry of External Affairs (MEA) and informed about the decision to expel the senior Canadian diplomat. The MEA said the decision to expel the Canadian diplomat reflects India's growing concern at the 'interference of Canadian diplomats in our internal matters and their involvement in anti-India activities'.
'The concerned diplomat has been asked to leave India within the next five days,' it said in a statement.
Earlier in the day, India outrightly rejected as 'baseless' Canadian Prime Minister Justin Trudeau's claim of a 'potential link' between Indian government agents and the killing of Khalistani separatist leader Hardeep Singh Nijjar
After Trudeau made the comments in Parliament, Canadian Foreign Minister
Melanie Joly announced that a 'top Indian diplomat' has been expelled from Canada.
In a statement in Parliament, Trudeau claimed that there were 'credible allegations of a potential link' between Indian government agents and the killing of Nijjar in June
In a strong reaction, the MEA said the allegations of the Government of India's involvement in any act of violence in Canada are 'absurd and motivated'.