SOURCE: IDRW NEWS NETWORK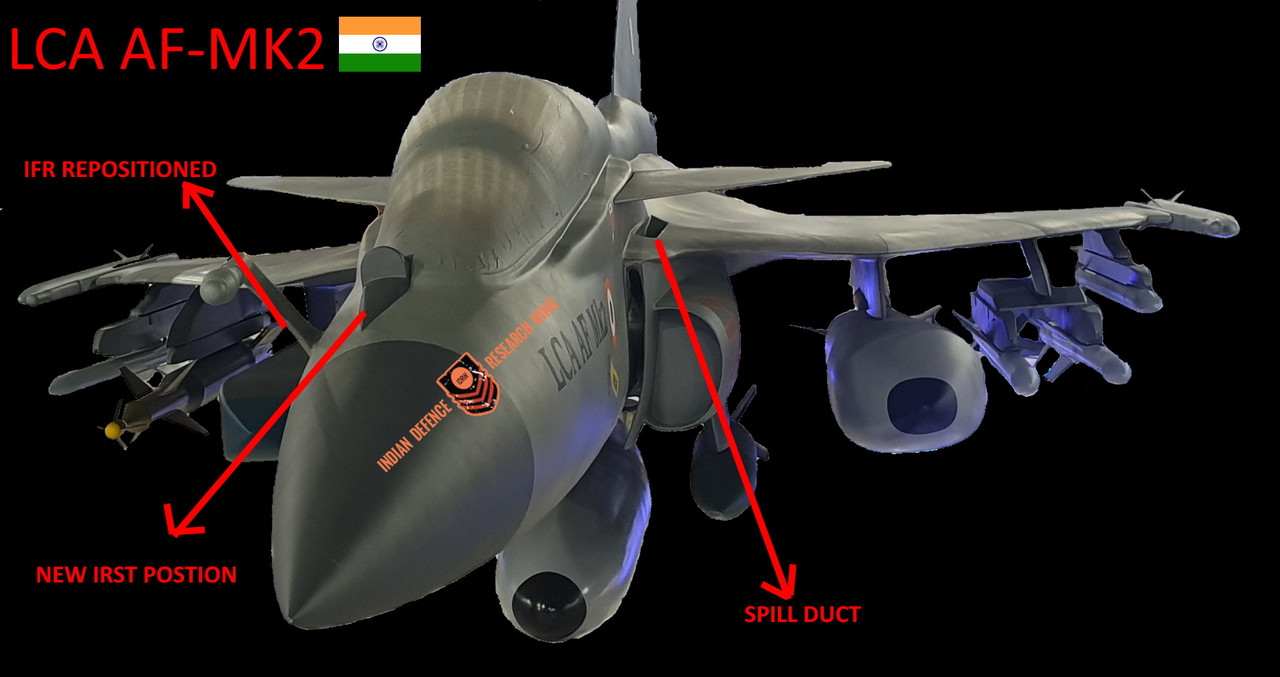 State-owned Hindustan Aeronautics Limited (HAL) has promised that by end of the last batch of 83 Tejas Mk1A that has been ordered by the Indian Air Force (IAF) will reach 60% of the Indigenous content in the aircraft but the company is targeting to finally achieve up to 65% by the time production of the Tejas Mk1A comes to the end. For LCA AF-MK2, HAL along with DRDO's ADA plans to breach 70% Indigenous content even before it enters production.
idrw.org has been informed that while LCA AF-MK2 is still in production, plans are in pipeline to keep raising Indigenous content in the aircraft gradually and a major jump will come when engine swap will happen with a locally made 110kN thrust class engine, Indigenous content in the aircraft will be around 80% by mid of 2030.
HAL and IAF have agreed to source Inflight Refueling Probe and quartz nose cone from the British aerospace manufacturing company Cobham in the first 5 LCA AF-MK2 that has been planned to be used for flight testing and the user trials before the production versions of the LCA AF-MK2 start getting locally developed quartz nose cone.
Pre-Production variants of LCA AF-MK2 will have fixed Inflight Refueling Probe, but production variants will come with retractable Inflight Refueling Probe. The infrared search and track (IRST) system to be used on the LCA AF-MK2 will from an International vendor, one of the reasons why it was moved to right side of the nose cone from left, but when India's Bharat Electronics Limited (BEL) developed IRST for the Sukhoi-30MKI Program is available on Production variants of LCA AF-MK2 it will be moved back to left side of the nosecone.
LCA AF-MK2 will also be getting Uttam AESA Fire Control Radar (FCR) with 992 arrays of TR modules, which is an upgraded model of the Uttam AESA Fire Control Radar (FCR) with 780TR modules planned for the Tejas Mk1A jets. HAL is also trying to get more Line-replaceable units (LRU)s from local vendors.
NOTE : Article cannot be reproduced without written permission of idrw.org in any form even for YouTube Videos to avoid Copyright strikes