SOURCE: UNI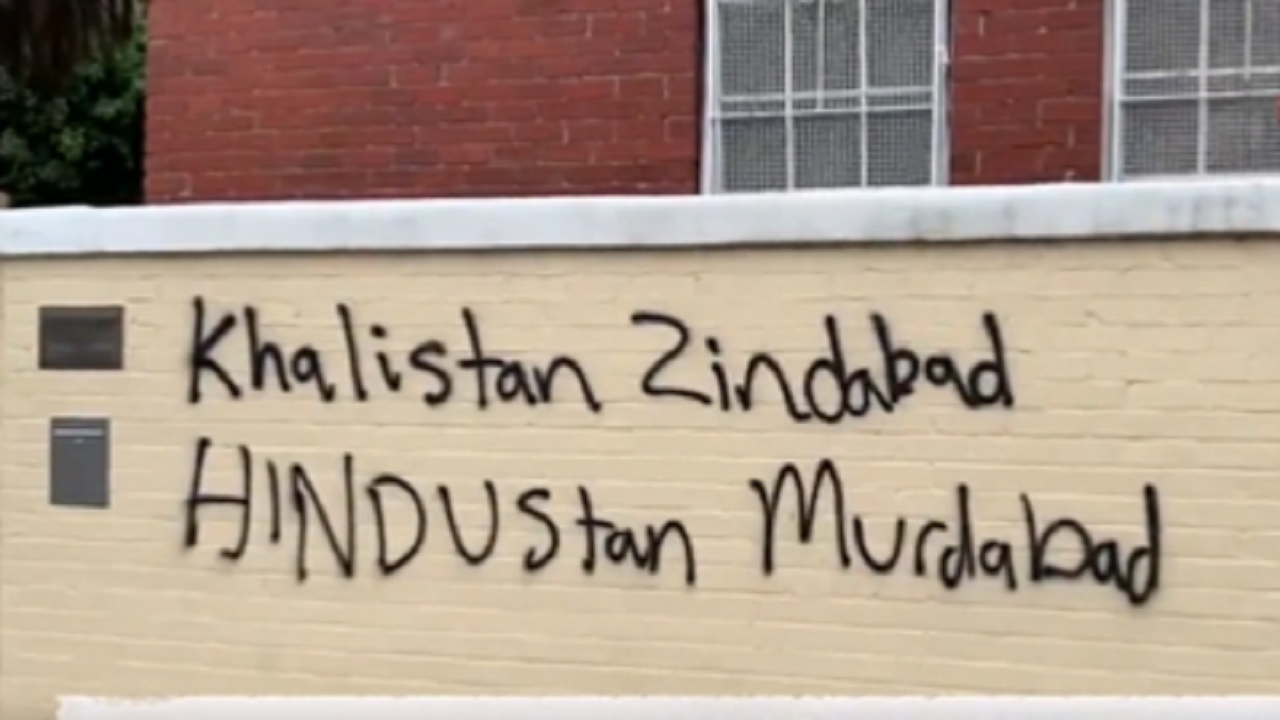 In a shocking turn of events, a third Hindu temple in Melbourne's Albert Park has been vandalised with Hindu hatred and pro-Khalistan graffiti in the space of fifteen days. In Melbourne, the International Society for Krishna Consciousness (ISKCON) temple, also known as the Hare Krishna Temple, is a well-known Bhakti Yoga Movement centre.
In the early hours of Monday morning, temple management discovered graffiti "Hindustan Murdabad," which translates as "Death to Hindu place," on the walls of the revered temple.
"All Victorians deserve to practise their faith free from racism, vilification, and hatred," said Acting Premier Jacinta Allan to The Australia Today.