SOURCE: Asianet News Media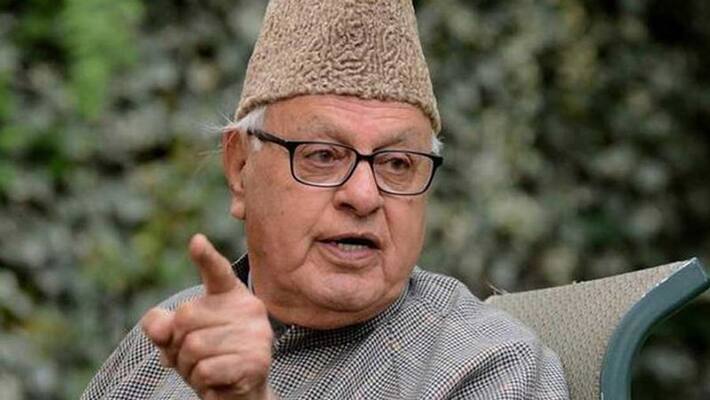 National Conference president Farooq Abdullah on Wednesday said that Kashmir would never become Pakistan since it is a part of India and would stay so even if I am murdered. Speaking at a condolence gathering for Supinder Kaur, the slain principal of a government school in Eidgah, who was shot dead by militants on October 7 inside a gurdwara here, Abdullah said, Kashmiris must be brave and fight the killers together.
"We must battle these beasts. Remember, this (Kashmir) will never become Pakistan. We are a part of India and will always be a part of India. They can't change that even if they shoot me," Abdullah added. In expressing his sadness over Kaur's death, he stated the Sikh community did not leave the Kashmir valley in the 1990s when others fled out of fear, and he urged them not to be afraid today.
Further adding, he said they have to maintain their spirit and remain courageous. He said that they must all battle them together with courage and without fear. Applauding the courage, the leader said that Sikhs were the only community that stayed when everyone else went, and he was pleased that they did not depart from the region. He added that killing a teacher who was educating young pupils is not in the interests of Islam.
The NC president told reporters outside the gurdwara, "they (militants) will never prevail and will fail in their objectives." But, in order to defeat them, we all – Muslims, Sikhs, Hindus, and Christians — must band together."
According to Abdullah, a storm of hatred is sweeping India, and communities of Muslims, Hindus, and Sikhs are being split. The leader further said that this divided politics must end, or India will cease to exist. Abdullah added that if we want to rescue India, we must all live together, and only then will it be able to go ahead. When asked about NC leader Devender Rana's decision to leave the party and join the BJP, Abdullah responded, "people come and go." It is not a major issue."