SOURCE: PTI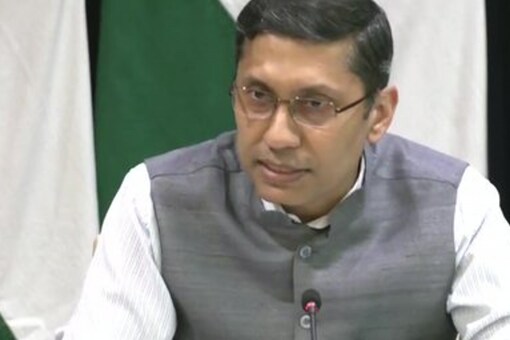 India asserted on Thursday that Jammu and Kashmir is its "integral and inalienable" part in the face of certain comments on the region by Pakistan's Prime Minister Shehbaz Sharif.
"We have reiterated that Jammu and Kashmir is an inalienable and integral part of India. Article 370 is entirely a matter of India as well as our Constitution. It is our sovereign matter," Ministry of External Affairs (MEA) Spokesperson Arindam Bagchi told a media briefing.
"We do not see what is their locus on this," he said when asked about Sharif's tweet on Thursday urging the global community to play its part in "giving" the people of Kashmir their "right to decide their destiny".
Sharif also referred to India's decision to withdraw the special status of Jammu and Kashmir.
On August 5, 2019, India announced the withdrawal of the special powers of Jammu and Kashmir and its decision to bifurcate the erstwhile state into Union territories.
Till then, Jammu and Kashmir had enjoyed the special status that was granted to it under Article 370 of the Constitution.