SOURCE: NARAYAN APTE/ FOR MY TAKE / IDRW.ORG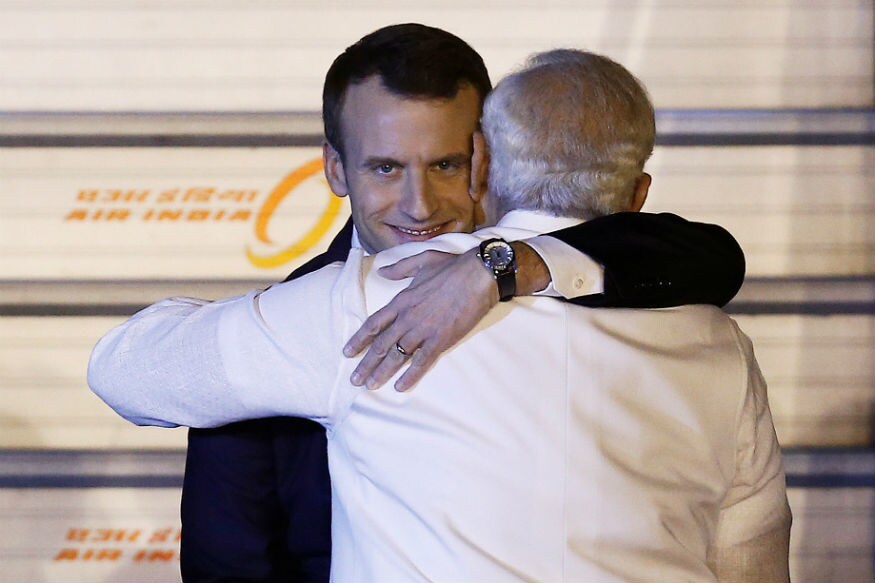 Recent Australia and French spate over walk out of Australia on the 12 submarine deal exposed the dubious business practices of French military contractors that often goes under the carpet to maintain National level secrecy of such deals and the interest of the countries. India too has been on the receiving end of such practices of the French defense contractors who often have arm-twisted India and have given a raw deal on several military contracts.
Australia and French trouble started brewing almost immediately after Canberra chose the French bid ahead of alternate designs from Germany and Japan in April 2016, Despite that, Australia later that year signed its largest-ever defense deal with DCNS for 12 Shortfin Barracuda Block 1A conventional diesel submarines. 50 billion Australian dollars (€31 billion) was the initial cost of the deal but later deal went up to 90 billion Australian dollars (€56 billion) after the government factored in the cost of maintenance and later Delays also plagued the submarine project with the first ship projected to come out only in 2035 and last one in 2050, not what Australia had signed for in the first place and not what French had agreed to.
Scorpene submarine deal
India has faced similar issues with the Scorpene submarine program especially at the early start of the program when the Naval Group's (Former DCNS) and its Spanish partner Navantia in the deal walked out of the program due to fallout with DCNS over differences, due to which the program suffered initial delays and India had to execute separate contract to get same Spanish team as a consultant to the submarine program that was supposed to be part of in the original deal.
Mazagon Docks also had to face issues with the supply of machinery and tools that were sold at an inflated price much higher than what was promised in the deal. Then came the infamous event when DCNS admitted it had been hacked and over 22,000 documents relating to the combat capacity of its Scorpene submarines being built in India were leaked, raising concerns about the security of the program, later in a hush-hush investigation whole episode was buried even though no financial penalties were levied on the company for the leak that in a way might have compromised India's latest submarine capabilities even before the first submarine was out in the water.
Rafale deal
Not to be forgotten is after winning as L1 Bidder, Dassault refused to provide complete Technology transfer and refused to work with the HAL to license manufacture them here locally in India due to which whole deal was stuck in a loop for four years before it was decided to buy them as emergency procurement under direct government to government deal. India has paid nearly $120M per jet and still is India's most expensive fighter jet ever procured.
Also India was billed 13000 crores for incorporating India specific enhancement that might seem as small investment but when you consider that India's LCA-Tejas program was billed at just 10,397 crore and India's upcoming TEDBF project is estimated at 13000 crores just shows how costly French jets can be and their upgrades at later years.
Offset betrayal
When India agreed to procure 36 Dassault Rafale fighter jets as part of its offset obligation engine maker Safran was supposed to provide technical assistance for indigenous development of engine (Kaveri) for the Light Combat Aircraft. In 2020, the Comptroller and Auditor General of India in a report confirmed that the vendor has not confirmed the transfer of this technology even after 4 years after the contract, and still now it seems implementation of promises made by French companies as part of the contractual obligations is a Herculean task, let alone price jumps and delays that are often deliberately done to jack up price after being declared winner in multi-vendor military contracts.
Mirage-2000 upgrade deal
Let's not also forget how the French charged $53 million per aircraft for India to upgrade its French build Mirage-2000 jets that had no new engine option nor groundbreaking AESA Fire control Radar on offer and had a delivery schedule of 8 years for 50 aircraft.
Meteor U-turn
Let's not ignore how the French refused to allow Meteor Beyond Visual Range Air-to-Air Missile (BVRAAM) system to be integrated with the Russian Sukhoi-30MKI fleet of IAF After offering it to India for the Sukhoi-30 fleet in earlier years. It's done so that it remains exclusive only with the French Rafale fleet thus ensuring repeat orders of the same comes from India in near future. Recently it also refused to upgrade IAF's present Mirage-2000 fleet with Meteor so they are stuck with older gen MiCA BVRAAMs till the new MiCA -NG becomes available around 2024.
Safran-GTRE Talk Loop
India's plans to co-develop an engine with French for the AMCA Program has been talks for over decades now and every time it India how could walk out of the deal due to heavy price quoted by the French side without Transfer of Technology nor allowing India to keep its Intellectual property (IP) rights of the Hybrid engine that was supposed to be based on the M88-3 core and afterburner section of the Kaveri engine and it seems that deal will likely now go to Rolls Royce.
Lack of cooperation
India's very own Astra Mk1 Beyond Visual Range Air-to-Air Missile (BVRAAM) system will not be integrated on Dassault Rafale or the older Mirage-2000 due to lack of cooperation from the French side. It's often Russian platforms that are used as Testbed for all upcoming aerial weapons programs because the French won't even allow little tinkering of the jets. India's other weapons like RudraM, SAAW, and Smart PGM are yet to be integrated with the French jets, and, likely, it will never happen to maintain its control over the sale of French weapons for these jets.
Disclaimer : Articles published under " MY TAKE " are articles written by Guest Writers and Opinions expressed within this article are the personal opinions of the author. IDRW.ORG is not responsible for the accuracy, completeness, suitability, or validity of any information on this article. All information is provided on an as-is basis. The information, facts or opinions appearing in the article do not reflect the views of IDRW.ORG and IDRW.ORG does not assume any responsibility or liability for the same. article is for information purposes only and not intended to constitute professional advice .
Article by NARAYAN APTE/, cannot be republished Partially or Full without consent from Writer or idrw.org