SOURCE:  DINESH BEHARA / FOR MY TAKE / IDRW.ORG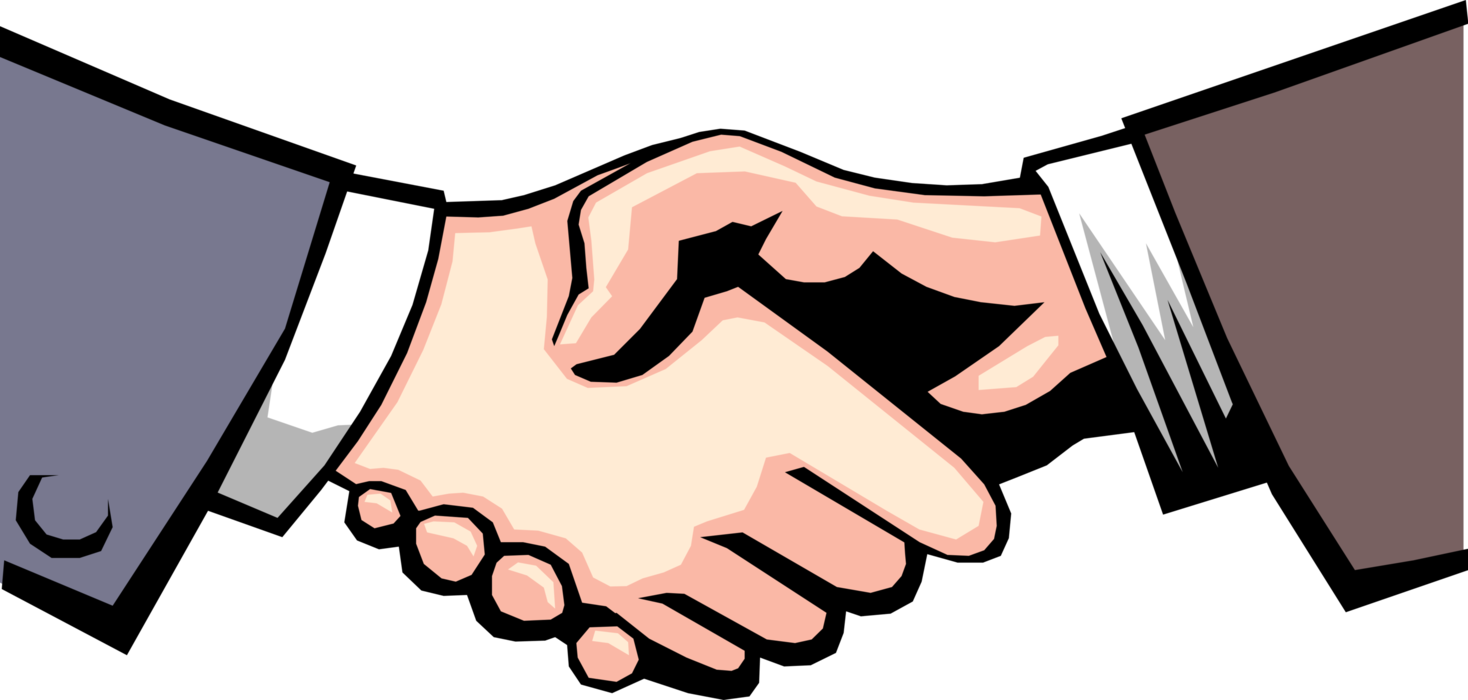 To be a superpower or to extend influence in matters of geopolitics, it needs one to be a leading powerhouse of manufacturing and exports of goods and services to be coupled with a sound economy. while India in some way is a good service provider with its labour force working all over the world, but not a great player when it comes to export of goods, if your voice needs to be dominant in the ever-changing political environment, then you have to be a player in Exports of Military equipment's.
Exports? But let us focus on our domestic needs first, if we can manufacture? Then we will think of exports for sure,
I guess, we all agree that the most important and complex technology in Military industries is aeronautical technologies, and we know that we are lagging in this sector, but this technological know-how is difficult for any nation, for example despite making rapid progress in the Military-industrial technologies China is still struggling on Aircraft engines and Relying on the Soviet/Russian models.
For a nation like India, where the requirements are large, it becomes paramount for us to indigenously develop these technologies, we know we have made progress on the LCA project, but thinking about the duration of the project, it is not advisable on any scenario. So, what will be the road map for the future? Collaboration? Is it the way forward? Can we intermediately overcome our difficulties if we collaborate? Let's explore! There were or even some potential involvements where India could or have been a participant.
Transport Aircraft
We have placed orders for Airbus C-295 transport aircraft [1], let us explore the alternatives that were or currently available. The first one is Embraer KC-390, which is a multi-mission transport aircraft with aerial refueling capability, KC-390 is quite a larger aircraft than C-295. There was an opportunity when Embraer the manufacturer of KC-390 was looking for a Partnership with investment stakes [2]. Also, to note that we operate DRDO AWECs are based on Embraer EMB-145 [3], If we would have invested in Embraer then there would have been voting rights with us, by which we could have shifted some manufacturing to India, since we need More 'eyes in the Sky', also for our western neighbour an option for acquisition from Embraer could have been vetoed by our voting rights. So, do you think the opportunity was missed?
The second one is Ilyushin Il-112, a new aircraft with its first flight in 2021, it is smaller in terms of capacity but similar to C-295 dimensionally, Russia had offered India to take part in the project [4]. We are looking for Transport aircraft to replace the ageing Antonov An-32 [1]. I think Il-112 would have been cheaper than the C-295. So, could we have selected and participated in this project instead of C-295?
Helicopters
Currently Hindustan Aeronautics Limited has good expertise in building helicopters, with HAL Dhruv being the successful example, presently all three services of Indian Military needa helicopter with distinct needs. There are negotiations for Kamov Ka-226T which is very essential for high Altitude operations, Ka-226T will be jointly produced by India and Russia, but the concern is – it is moving at very slow progress [5]. On the other hand, the Indian Navy is also looking for utility helicopters and France has offered Panther choppers with the assembly line in India [6]. Should we make deal with our French partners then, how about our indigenous efforts, if we want to move ahead with our indigenous program then think about the duration of the project?
Aircraft Engines
If India can manufacture and produce aircraft engines then we can almost design and develop our indigenous aircraft, but as I said earlier Aeronautical powerplants are complex technologies, even China which is ahead of India in terms of Industrialization and massive manufacturing capability is struggling with these technologies.
Motor Sich presently in Ukraine inherited a good amount of aircraft engine manufacturing capability from the Soviet Union, sensing an opportunity China invested and bought stakes in the company's holding but due to some backlash within and also by American pressure the investments were withheld [7]. Here I think there is an opportunity for India to engage with Ukraine and we can invest in Motor Sich company. But everything comes with a catch, in this case just think about Russia, our move to engage with Ukraine will certainly upset Russia. So what next? I think if possible Indian Private entities like Mahindra Aerospace, Tata advanced systems, etc. can tie up with Motor Sich if not Government entities? Think?
Fifth Generation aircrafts
These are the most advanced generation aircrafts currently available, a true 5th Gen. aircraft is defined by its Stealth characteristics, such as Planform design, internal weapons bay, advanced radar, avionics, and Supercrusie engine. Supercruise technology enables an aircraft to fly greater than Mach with designed payload without using afterburners, it reduces heat signature of the aircraft considerably, F-22 Raptor has the supercruising ability, this is one of the key technologies that has been dropped in F-35 [8] and are exported to Allies and USA doesn't export F-22 Raptors.
About the alternatives, First is Sukhoi Su-57, Sukhoi Su-57 is the most advanced Combat aircraft offered by Russia and it is one of the few i.e. designed & developed by Russia after the fall of the Soviet Union. Initially, India was on board in this project with Russia but later India pulled out itself due to differences in workshare, ToT and design as well [9]. Was it a right move by India to come out of the project? What do you think?
The second is the Mitsubishi X-2 Shinshin, which is a technology demonstrator aircraft by Japan to produce the next-gen advanced aircraft to replace its American derivatives of F-15 and F-16. Japan will indigenously design and manufacture Engines for these aircraft [10] [11]. So, Can India Join hands with Japan and Fund the project as well? But remember, Japan is very reserved in sharing Military technologies, a prime example being the acquisition of ShinMaywa US-2 for the Indian Navy, which is progressing at a snail's pace. Do you Remember? I hope, else please do read this article link given below for further interpretation.
Does India need amphibious aircrafts?
Also, think about whether Participating in a Joint venture would bring expertise to our AMCA program?
Future – 6th gen and beyond
We are busy with acquiring and also exploring indigenous efforts for aircraft, but let me bring all your notice that Rafale aircraft in French Airforce and Eurofighter Typhoons in the Royal and German air force will be replaced by next-gen aircraft by the next decade or so, but we are still acquiring these 4.5 gen aircraft, but it is understandable that India is still not a technical expertise and lagging behind. Think if can we leap, there are two projects ongoing in Europe with the First one being Future Combat Air System (FCAS) for France, Germany & Spain [12] and the second one being Tempest aircraft for UK, Italy & Sweden [13]. Can we participate in any of the projects? Whether these members will allow India to participate with our less technical expertise when we are still buying 4.5 gen aircraft currently.
Collaboration
Collaboration gives many advantages such as members can distribute the workload so the overall duration to develop will reduce and also the capital required can be shared among participants which in turn results in eliminating the financial burden on one state. It will give more edge if we involve in the R&D stage itself to produce equipment according to our specifications. There are many successful examples of Collaborative production in Defence manufacturing like Anglo/French Jaguar, Eurofighter Typhoon, multiple Airbus jets and choppers, F35, etc. (just notice at these examples they are a collaboration among somewhat among developed nations itself.)
For India to be involved we can contribute with funds and manufacturing facilities can be housed in India so we can harness our abundant Labour force resulting in cheaper per unit price. Manufacturing, assembly lines, Maintenance centers, ToT, etc. for sure will be advantageous and will increase employment in India. So, do you think that Collaboration is the way forward for defence manufacturing in India? At least to fill the contemporary gaps?
REFERENCE's
Image Credit: https://www.wannapik.com/vectors/8209
[1] https://www.hindustantimes.com/india-news/india-to-sign-2-5-billion-contract-for-56-transport-planes-for-iaf/story-2wPztr38s2bNoQPhzTj2SJ.html
[2] https://www.airway1.com/india-admits-interest-in-buying-embraer-commercial-division/
[3] https://www.airforce-technology.com/projects/drdo-airborne-early-warning-control-system/
[4] https://www.rbth.com/economics/cooperation/2016/09/13/russia-displays-special-features-of-il-112-to-india_629463
[5] https://www.thehindu.com/news/national/ka-226t-utility-chopper-has-33-indigenous-content-hal/article33769304.ece
[6] https://www.hindustantimes.com/india-news/france-offers-to-shift-panther-chopper-assembly-line-to-india-rafale-too-101610181121676.html
[7] https://www.rferl.org/a/ukraine-seizes-motor-sich/31161801.html
[8] https://www.airforcemag.com/article/1112fighter/
[9] https://thediplomat.com/2019/07/russia-offers-india-its-su-57-stealth-fighter-again/
[10] https://www.airforce-technology.com/projects/mitsubishi-x-2-shinshin-atd-x-advanced-technology-demonstrator/
[11] https://nationalinterest.org/blog/buzz/study-picture-meet-japans-mitsubishi-x-2-shinshin-stealth-fighter-94911
Disclaimer : Articles published under " MY TAKE " are articles written by Guest Writers and Opinions expressed within this article are the personal opinions of the author. IDRW.ORG is not responsible for the accuracy, completeness, suitability, or validity of any information on this article. All information is provided on an as-is basis. The information, facts or opinions appearing in the article do not reflect the views of IDRW.ORG and IDRW.ORG does not assume any responsibility or liability for the same. article is for information purposes only and not intended to constitute professional advice .
Article by DINESH BEHARA ,  cannot be republished Partially or Full without consent from Writer or idrw.org
Note: If you have personal opinion and want to contribute for" MY TAKE "on Defence matters kindly email us at idrw.org@gmail.com