SOURCE: API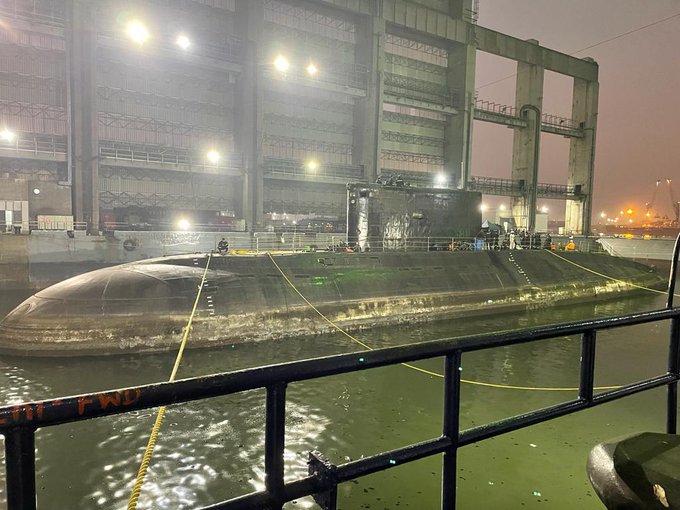 Russian-made INS Sindhukirti, the seventh Sindhughosh class diesel electric submarine of the Indian Navy, has returned to Hindustan Shipyard Limited in Vizag for a 22-month Normal Refit. HSL, the country's premier shipyard, delivered INS Sindhukirti in 2015 after the submarine was completely retrofitted for the first time in the country.
The INS Sindhukirti was launched on January 4, 1990, by Admirality Shipyard and Sevmash in the former Soviet Union. The retrofitting project is expected to cost between Rs.700 crore and Rs.800 crore.
The last time the INS Sindhukirti was in the Hindustan Shipyard Limited, it took nearly seven years for the submarine to be undocked. However, this time it is here for routine maintenance, and there will be no delays in the delivery schedule.