SOURCE : API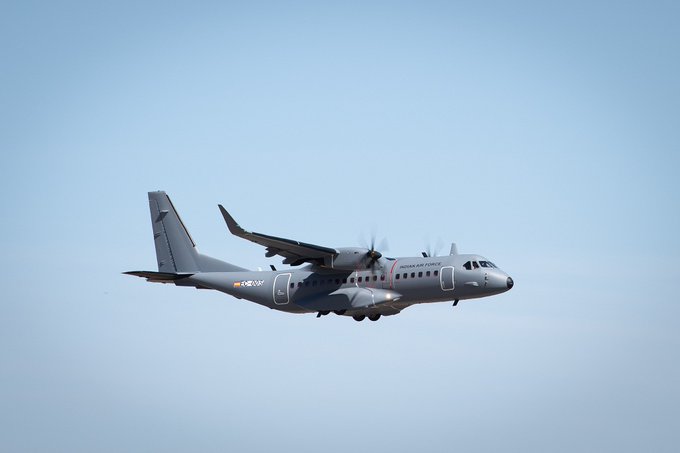 India's inaugural C295 aircraft has successfully completed its maiden flight, marking a significant milestone towards its delivery by the second half of 2023. The tactical aircraft took off from Seville, Spain, on May 5th at 11:45 am local time (GMT+1) and completed the three-hour flight by landing at 14:45 pm. This achievement is a significant milestone for India's first Make in India aerospace programme.
The Indian Air Force is expected to become the largest operator of the C295 aircraft, and this first flight marks an important step towards achieving that goal.
The C295 is a tactical transport aircraft designed and built by Airbus Defence and Space. It is a highly versatile and robust aircraft that can operate in a wide range of environments and missions. The Indian Air Force has ordered 56 C295 aircraft from Airbus, which will be manufactured under the government's Make in India program.