SOURCE: AFI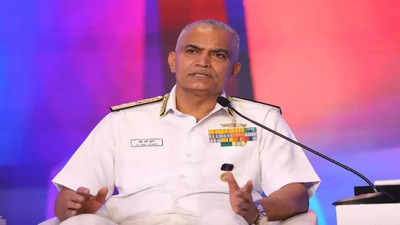 Chief of Naval Staff Admiral R Hari Kumar on Saturday stated that the Indian Navy is prepared to conduct evacuation operations in West Asia if the need arises due to the ongoing conflict in the region. Admiral Kumar made these remarks while addressing the Synergia Conclave 2023, where he emphasized the Navy's commitment to safeguarding national interests and providing humanitarian assistance.
Responding to questions about the Indian Navy's role in West Asia amidst the escalating tensions in Gaza, Admiral Kumar affirmed that the Navy has deployed assets in the Gulf of Oman, Gulf of Aden, and Red Sea to provide prompt assistance if required. He added, "The Navy is always on standby to undertake any task assigned by the government."
Admiral Kumar also highlighted the country's ongoing relief efforts for Gaza, stating that India has already dispatched relief materials to the region. He underscored the Navy's dedication to safeguarding the well-being of Indian citizens in West Asia and ensuring their safe evacuation if the situation demands.
The Indian Navy's preparedness for evacuation operations demonstrates its proactive approach to addressing potential crises in West Asia. The Navy's deployment of assets and its commitment to provide assistance reflect its commitment to safeguarding national interests and ensuring the safety of Indian citizens in the region.