SOURCE: UNI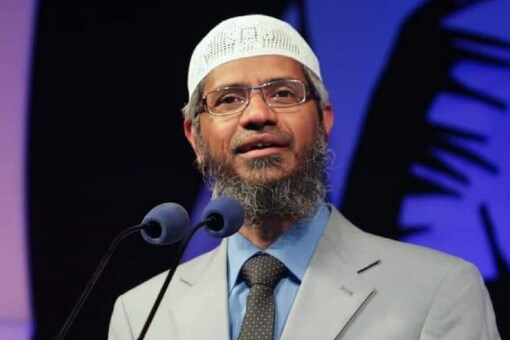 Through diplomatic channels, Qatar informed India that fugitive Zakir Naik had not been officially invited to the opening ceremony of the FIFA World Cup in Doha. According to a Hindustan Times report, third countries are deliberately spreading "disinformation" to harm India-Qatar relations.
The formal response from Qatar came after the Indian government informed Doha that if Doha formally invited Islamist Zakir Naik to attend the FIFA World Cup inauguration ceremony on Sunday, New Delhi would be forced to cancel Vice President Jagdeep Dhankar's visit. Dhankar attended the event, but he left Qatar the following day.
Naik, a televangelist, is said to have left India in 2007.
Meanwhile, Hardeep Singh Puri, Union Minister for Petroleum and Natural Gas, stated on Tuesday that India will raise the issue of Zakir Naik's attendance at the FIFA World Cup in Qatar and that swift action will be taken.
Earlier in March, the Home Ministry declared Zakir Naik's Islamic Research Foundation (IRF) an unlawful association and barred it from operating for five years. India barred Naik's Islamic Research Foundation from operating, accusing him of "promoting or attempting to promote feelings of enmity, hatred, or ill-will between different religious communities and groups."