SOURCE: API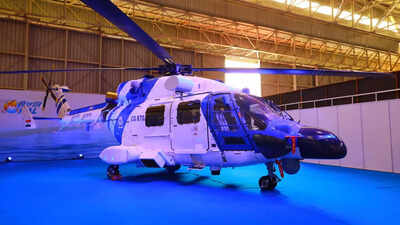 On Tuesday, Hindustan Aeronautics Limited (HAL) announced that it had delivered the final of 16 Advanced Light Helicopter-Mark III (ALH Mk-III) helicopters designed for maritime roles that were contracted with the Indian Coast Guard in March 2017.
HAL designed, developed, and manufactured the ALH-Mk III. The defence PSU has produced more than 330 ALHs, a versatile helicopter with over 3.74 million flying hours. "We are pleased to issue a Letter of Intent (LoI) for nine additional helicopters because we are proud to be associated with HAL." Despite Covid-19, HAL delivered all of the helicopters in the shortest time possible with seamless production activities, allowing us to strengthen India's maritime security," said VS Pathania, DG, Coast Guard. CB Ananthakrishnan, CMD of HAL, stated.
"This will serve as a benchmark for all future contracts and strengthen our resolve to work with private partners to accelerate work in the interests of all our customers and strengthen Make-in-India activities in the Defence ecosystem," Ananthakrishnan said.