SOURCE: IDRW NEWS NETWORK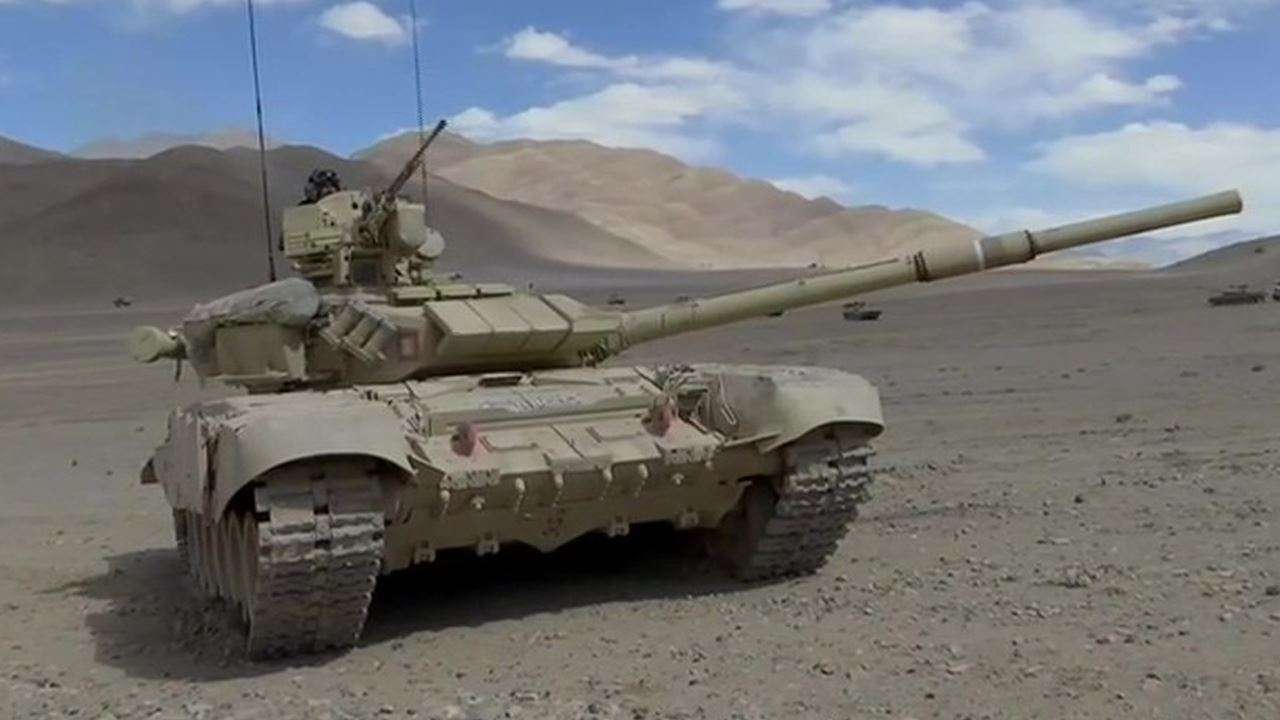 Some of India's T-90S Bhishma MBTs were given to Russia for installation of the modernized systems last year that was going through Preliminary trials in the country but the program might be halted soon as the Indian Army has been asked to look within for upgrading fleet of nearly 900 T-90S Bhishma fleet.
India is upgrading 957 T-90s with a new indigenous Commander Sight further enhancing its efficiency. Indigenous developed Thermal Imager-based Commander Sight, in a joint venture by Instruments Research & Development Establishment (IRDE) and Bharat Electronics Limited (BEL). The recent spate of Economic sanctions on Russia means that the Indian Army will look into ways to incorporate more Indian systems in the upgraded T-90S Bhishma fleet.
Indian companies are also working on APU (Auxiliary Power Unit) for the T-90S Bhishma fleet, but the biggest challenge might be to find a local alternative and install a modular engine with a variable power output of 1200- 1500 HP to cater to high battlefield agility. The original plan was to replace the 840 hp V-84MS engine with a Russian-supplied 1,130 hp V-92S2F engine or 1,500 hp ChTZ 12N360 (A-85-3A) engine but that might not happen and Army might need to find another alternative engine now.
The engine and transmission system make up 45 percent of the cost of a T-90S tank, it will be a big loss for Russia if India decides to go for alternative engines. While the Indian Army is yet to begin the process to identify an alternative engine for the T-90S Bhishma fleet but MTU-890 V12 diesel 1,500 horsepower engine or the 1500 HP engine developed by the CVRDE with GTRE that is still under testing might emerge as the main contenders.
Other upgrades plans were to replace the laser-guided INVAR missile with a third-generation gun-launched missile that will be capable of hitting targets up to a range of 8 KM during the day as well as night. A new turret weapon station with an upgraded 125mm gun and highly automated digital fire control system (FCS) is also sorted to be installed on the upgrade T-90 tanks.
NOTE : Article cannot be reproduced without written permission of idrw.org in any form even for YouTube Videos to avoid Copyright strikes