SOURCE: API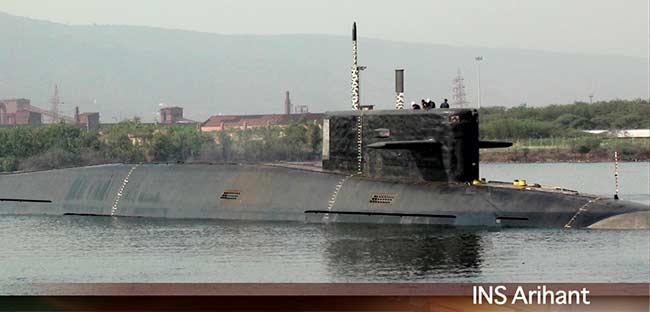 In this report, Anubhav Shankar Goswami, a Research Associate at the Centre for Air Power Studies in New Delhi, stated that for India to have a credible second-strike capability, at least two nuclear-powered ballistic missiles carrying intermediate-range Submarine Launch Ballistic Missiles (SLBM) on patrol in deep sea are required.
To be credible, Goswami's claim of permanent open ocean patrolling requires at least a global format of four SSBNs. With one boat on patrol, one preparing for patrol, one returning to port, and one in maintenance, a global format of four SSBN allows for continuous deterrence patrol.
For a variety of reasons, anything less than four would make it impossible for the Indian Navy to guarantee the invulnerability of its SSBN fleet. India has been wedged between two nuclear-armed hostilities. To deter both China and Pakistan, India may need at least two SSBNs on continuous patrol, which is impossible with only three ships in the fleet.
The replacement of India's first nuclear submarine's nuclear fuel rods is expected to take 18-24 months. India's second Arihant class submarine has been spotted conducting sea trials, but it is unclear whether it has begun patrolling duties.
India's third nuclear submarine called S4 which is enlarged Arihant class submarine with additional 1000-tons was seen on outer decks but it is not clear if it is ready for sea trials yet. Sister class of S4 called S4 Star (*) should have been ready this year but again their is no clarity .