SOURCE: AFP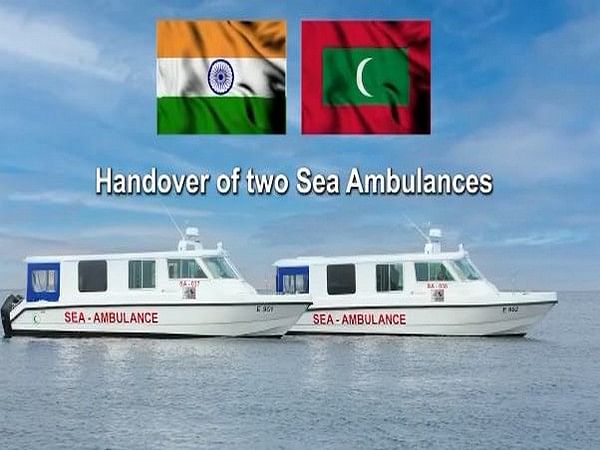 India handed over two sea ambulances to the Maldives on Wednesday, as the two countries signed three agreements for infrastructure and education cooperation, with external affairs minister S Jaishankar saying the countries are responsible for ensuring regional peace and security.
The sea ambulances, or special boats used to transport patients between islands in emergency situations, were purchased with more than $400,000 in Indian grant assistance for the Maldives' defence ministry as part of efforts to strengthen the healthcare delivery system. The Indian Ocean archipelago has benefited greatly from India's "Neighborhood First" policy.
"Our security partnership is also growing stronger. "India is always willing to meet the Maldives' requirements and needs, both for itself and for the larger region," he added.