SOURCE: IDRW NEWS NETWORK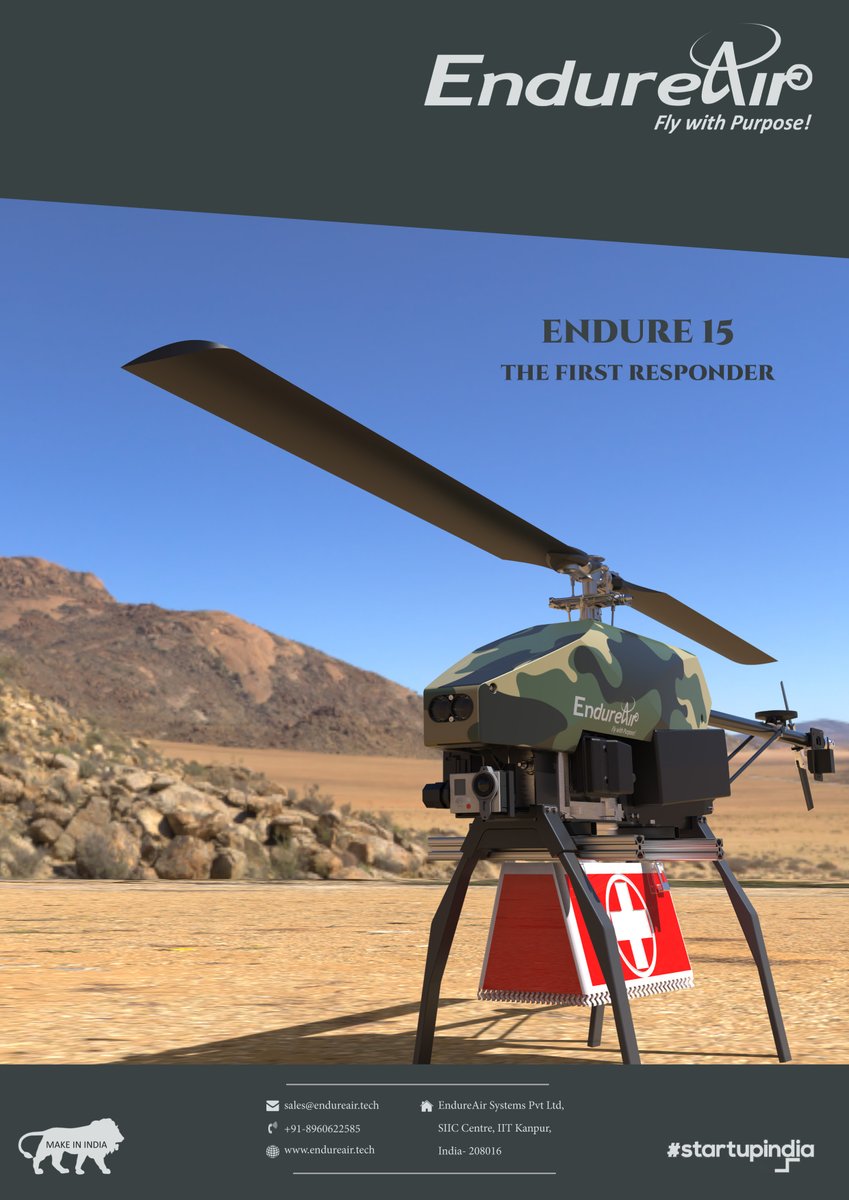 Indian Institute of Technology Kanpur along with incubated company Endure Air Pvt Ltd has developed a 15 kg light helicopter drone called Endure 15 that can be used to deliver medicine and other urgently needed materials into a designated area. Endure Air Pvt Ltd will participate in Aero-India 2021 to be held in Bengaluru and show its other products called " Endure BiTs" a 4kg Quadrotor with Vertical Takeoff and Landing capable.

Endure 15 is a 13.5 kg (with payload) Class UAV that is powered by a 32 cc, 2 stroke gasoline engine which offers fully autonomous helicopter UAV providing up to 3 hours of continuous flight with up to 2.5 kg payload and up to 80 km range. The UAV is equipped with a fully functional and robust Autopilot system which grants its pilot, the freedom to perform their tasks in fully or partially autonomous mode. The Autopilot system also includes multiple redundant fail-safe measures which make it a reliable tool in critical applications.
MAIN FEATURES
*Modular design to accommodate diverse payload requirements.
*Fully autonomous and partially autonomous flight navigation modes.
*Multiple fail-safe features for enhanced reliability.
*Real-Time control and video streaming up to 15 km LOS.
*Ruggedized and portable ground control station for remote operation.
BASIC CHARACTERISTICS
Overall wingspan 1.8 m
All up weight 13.5 kg (with payload)
Operating Altitude (ASL) 15000 ft
Endurance (Sea level) 2 hours
Range 80 km
NOTE : Article cannot be reproduced without written permission of idrw.org in any form even for YouTube Videos to avoid Copyright strikes