SOURCE: MAHESH SHETTI / FOR MY TAKE / IDRW.ORG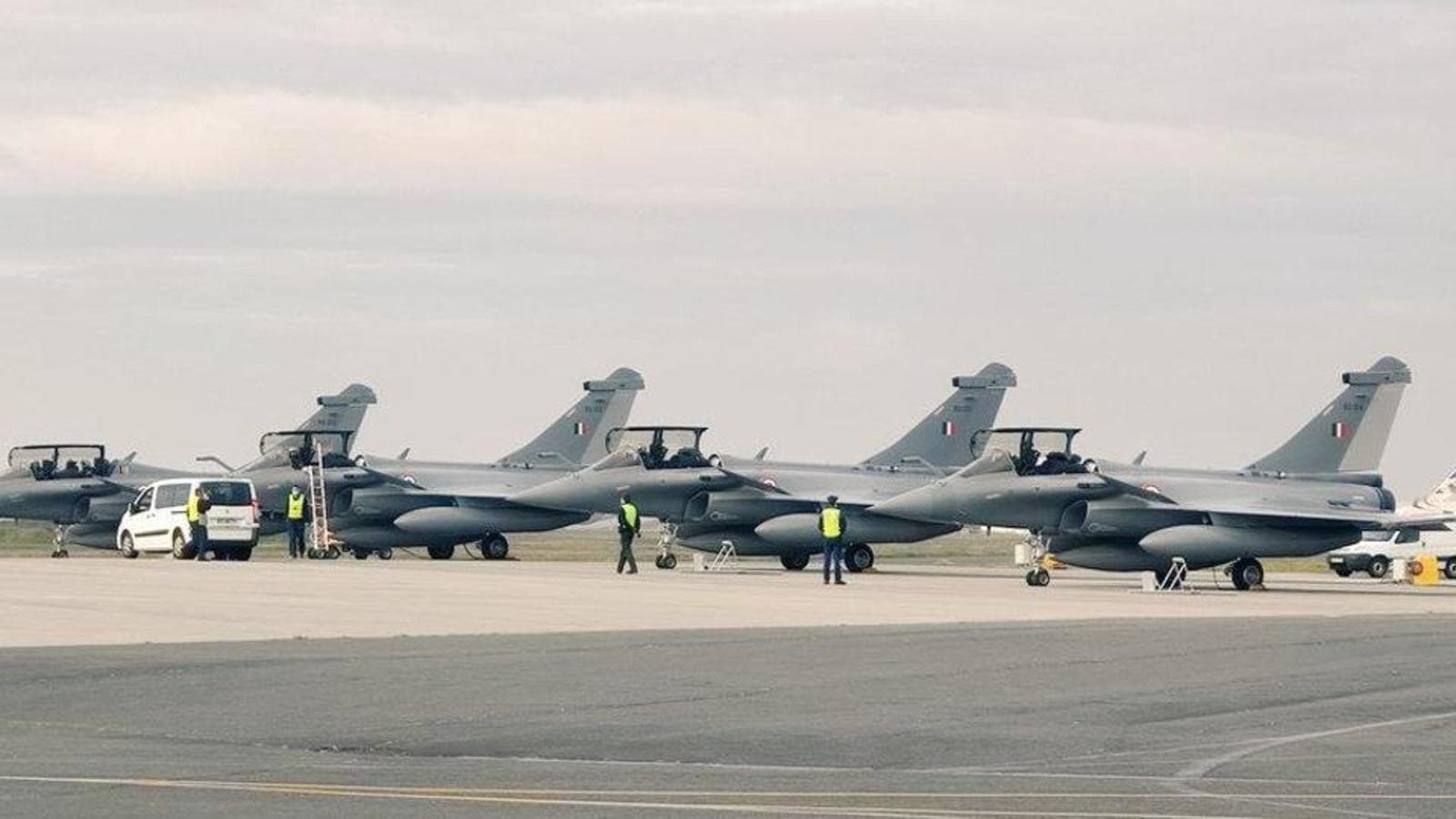 Indian Air Force chief VR Chaudhari while taking to Indian media pushed for procurement of 114 jets and didn't want to be contend just with procurement of an additional 36 Rafale like his predecessor was. Chaudhari was clear with his words and stressed that IAF is happy with Rafale procurement and also said Rafale is not the default front runner in the tender for 114 jets but also added that IAF is not looking to add another fighter type in the fleet in a way IAF Chief inevitable has committed to the procurement of more Rafale fighter jets.
India had placed an order with France in Government to government deal for procurement of 36 Rafale F3R standards with India-specific enchantments for 8.8 billion dollars. Indian-specific enchantments roughly were around 13000 crores that won't be recurring in future Rafale procurements since it was a one-time cost but the French company Dassault itself is now moving to develop F4-standard development from 2024 onwards that will see a considerable improvement in capabilities and equipment that will see a further rise in the cost of the jets in near future by 10-15%.
The Indian Air Force (IAF) has been allocated $7.2 billion as Capital expenditure for the year 2021-22, which includes revenue expenditure at $4.19 billion. Capital expenditure is essentially defense funding meant for fresh arms procurement and existing liabilities from previously conducted defense contracts. Revenue expenditure is defense spending meant for the pay and allowances of military personnel as well as the maintenance of weapons and other existing inventory items.
Indian made F4-standard Rafale might cost 15-25% more than ones that are made in the Dassault facility in France unless India refrains from going for the development of this Rafale from the RAW material stage and instead opts for a low-cost Assembly Kit supply model that might keep the price under control but this also will means there won't be Transfer of Technology (ToT) involved which might be a big no-no for Indian Ministry of Defense (MoD) as seen in Sukhoi-30MKI Procurement where India made Su-30MKI had a flyaway cost of around $62 million per aircraft, which is around $22 million higher than the Su-30 jet supplied by Russia.
Now the Annual Production rate of F4-standard Rafale will also contribute to the final bill for 114 jets. Su-30MKI had an annual production rate of just 12 jets due to which India ended up paying 55% more per flyaway unit cost per jet, India might have saved more if the deal was limited to the assembly of the kit supplied by the Irkut. Even if HAL or Dassault Reliance Aerospace Limited( DRAL) can manufacture a squadron (18 jets ) per year it will still take over 6 years for the last Rafale to be delivered, which might see further inflation cost adjustment from 5-10% per year.
IAF tender is still stuck at RFI (Request for Information) Stage and is yet to move to the RFP (Request for Proposal ) stage that will be followed by Technical Trial round that will ensure most of the candidates are eliminated followed by a declaration of the L1 Bidder that might again involve negotiation before a contract is finally inked and another 2-3 years before production can start in India and another 6-8 years before IAF gets all the jet it had contracted from the Indian plant.
From inking of the contract till the last jet is inducted it will take a decade where payments of purchase of these 114 jets will be paid in multiple phases that won't include weapons package that needs to be concluded in separate deals over the years whenever stock needs to be replenished. In this mega-deal, India will be looking at an annual payment of $2.5 Billion per year that will leave little room for procurement of any other jets in this time frame unless special funding is created for separate deals. IAF seems to be also not factoring in modernization plans and funds required for the 272 Sukhoi-30MKI fleet and other weapon system procurement of future aerial weaponry and Air defense systems.
Disclaimer : Articles published under " MY TAKE " are articles written by Guest Writers and Opinions expressed within this article are the personal opinions of the author. IDRW.ORG is not responsible for the accuracy, completeness, suitability, or validity of any information on this article. All information is provided on an as-is basis. The information, facts or opinions appearing in the article do not reflect the views of IDRW.ORG and IDRW.ORG does not assume any responsibility or liability for the same. article is for information purposes only and not intended to constitute professional advice .
Article by MAHESH SHETTI /, cannot be republished Partially or Full without consent from Writer or idrw.org