SOURCE: UNI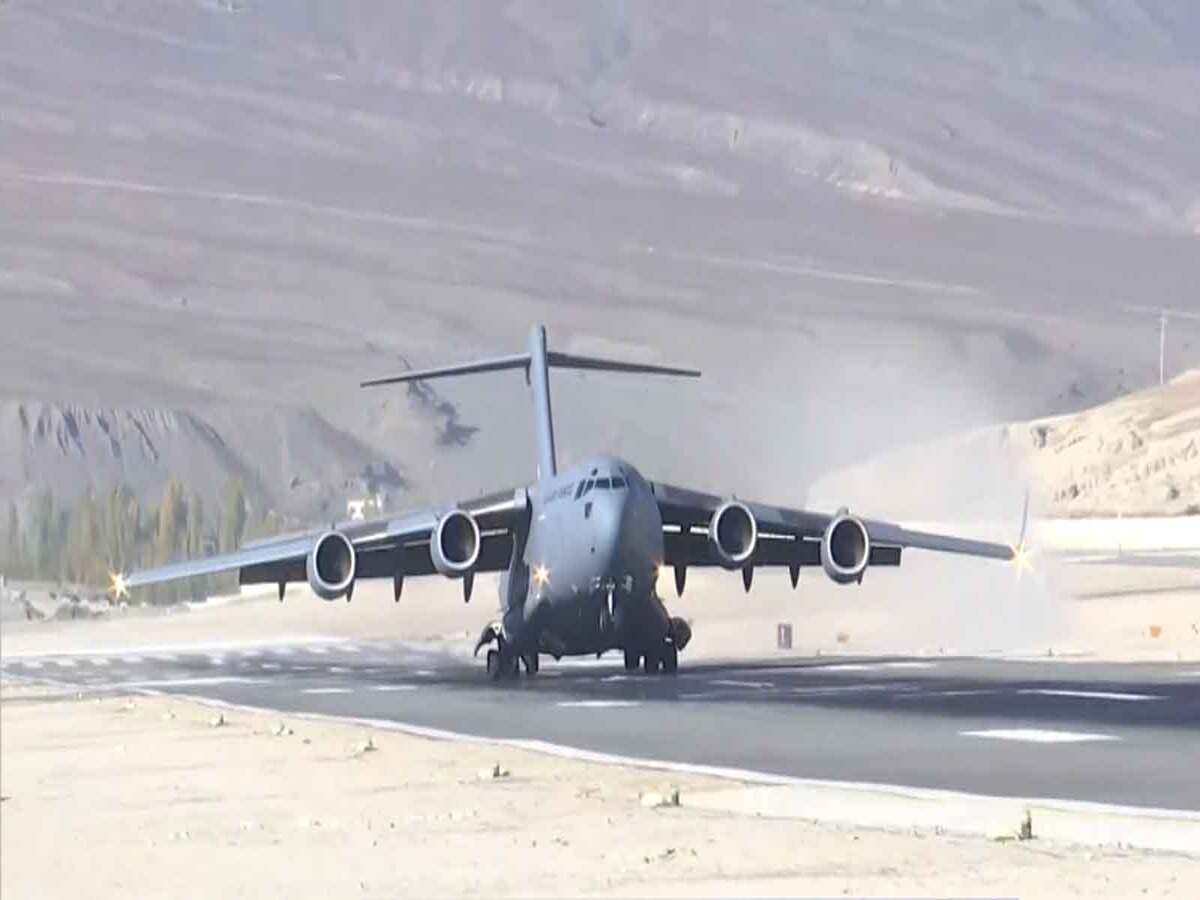 The operations at Leh Airport were halted on Tuesday due to a blocked runway caused by a technical problem with the Indian Air Force's C-17 Globemaster, according to officials familiar with the situation. As a result, flights had to be diverted or canceled, affecting domestic airlines such as IndiGo, Air India, SpiceJet, and Vistara, which collectively operate 11 daily flights to Leh.
The incident occurred when the US-manufactured C-17 heavy-lift aircraft, one of the 11 in the Indian Air Force's fleet, landed at Leh for a routine air maintenance mission on Tuesday morning. Although the technical issue with the C-17 heavy-lifter is not considered severe, officials, who preferred to remain anonymous, stated that efforts are underway to resolve it. "The issue is being addressed, and we expect the runway to be operational again by tomorrow," said one of the officials.
The necessary measures are being taken to rectify the problem and ensure the smooth resumption of operations at Leh Airport. Passengers and airlines are advised to stay updated with the latest information from the airport authorities regarding any flight schedule changes or disruptions.