SOURCE: API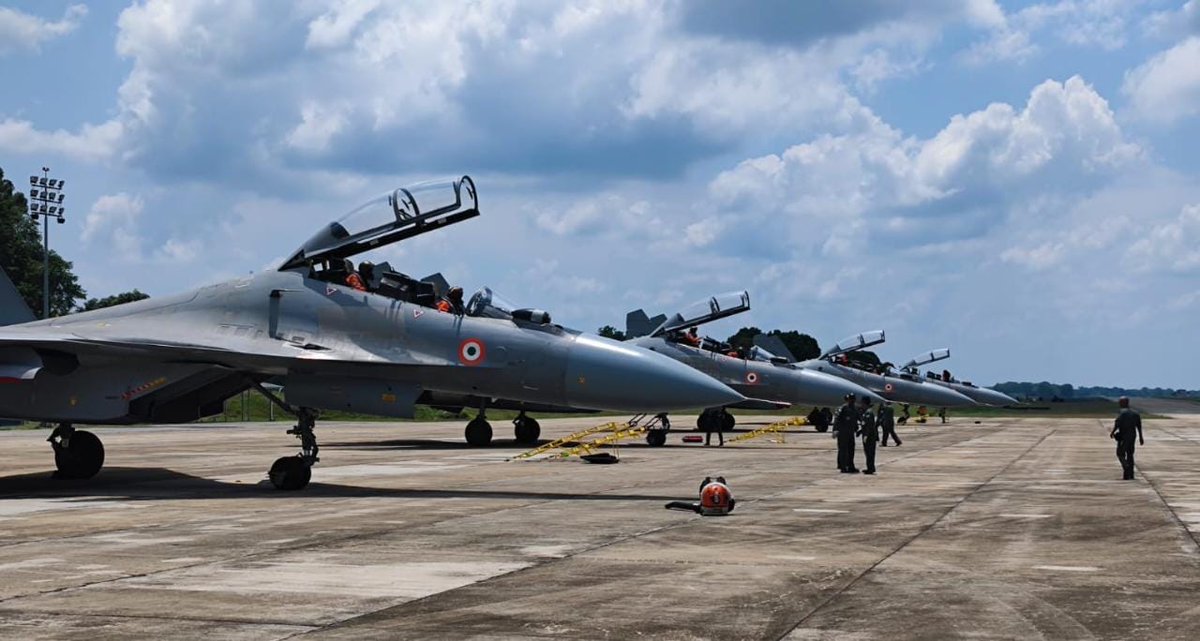 From May 6, 2023, the Indian Air Force is scheduled to conduct extensive Offensive Combat Air (OCA) exercises across Jammu and Kashmir, as well as certain regions in the states of Punjab and Himachal Pradesh. The exercises aim to re-evaluate the Indian Air Force's capabilities.
The forthcoming two-week exercise will involve an assessment of both newly-developed and established tactics by the Indian Air Force in order to deliver effective and modern Offensive Counter Air (OCA) airpower in the Kashmir theatre.
Furthermore, the newly-acquired long-range standoff strike capabilities of the Indian Air Force, including Hammer missiles and SCALP cruise missiles, will be employed to ensure appropriate usage and pilot training in high-altitude environments. Another significant objective of the Indian Air Force during the exercise is to employ the Beyond Visual Range (BVR) capabilities of Rafale aircraft in conjunction with integrated offensive air operations featuring IAF Su-30s and Mirage-2000s.