SOURCE: IDRW NEWS NETWORK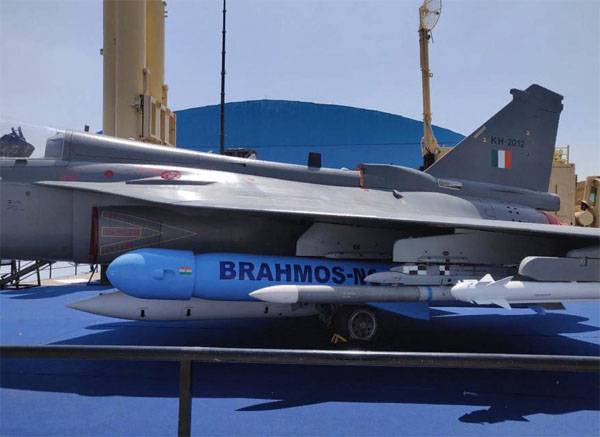 BrahMos Aerospace Russian-Indian joint venture has started groundwork on development of BrahMos-NG cruise missile after it identified land for new proposed plant near Lucknow (Uttar Pradesh, India) for the new missile production that will enter trial by end of 2023 but is already getting attention from many rivals and friendly countries who are keen on monitoring the process of the programs.
As per defense sources close to idrw.org, the Indian Air Force (IAF) is the sole backer of the program that will see the first supersonic cruise missile in the segment that can hit Mach 3.5 speeds at the same time can be adapted on all platforms without any requirement for structural modifications or strengthening of the launch platform which has caught attention of many countries with few countries keen on getting more information on the program.
idrw.org has been told that the BrahMos-NG program caught the attention of few countries even when it was just at the concept stage since it can be adapted to existing fighter jets. Earlier this year Tejas mock-up aircraft was displayed with two BrahMos-NG missiles at Aero India 2021 showing what Mini BrahMos could do.
IAF already has operationalized BrahMos-A which is a 2.5-ton cruise missile but it requires structural modifications on Sukhoi-30MKI due to which it has limited export potential even though the Russian Air Force is considering similar modifications to adopt Russia's 3M55 Oniks/Yakhont system on its Su-30SM MkII fleet.
1.5-ton BrahMos-NG offers flexibility to be adapted on any platform and can pack enough punch due to its Mach 3.5 speed and kinetic energy to destroy heavily fortified land targets or a 3000-6000ton warship that many South Asian countries have been sending feelers to India even before it was ready for trials.
BrahMos-NG is a category first after BrahMos-A to offer over Mach 3 speeds in Air-Launched Cruise Missile segment and BrahMos-NG has potential to disturb Sub-Sonic Air Launched cruise missile market that is vulnerable to intercept by Modern air defense system that's what makes BrahMos-NG more exciting and interesting to many countries said defense analysts Ranesh Rajan to idrw.org.
NOTE : Article cannot be reproduced without written permission of idrw.org in any form even for YouTube Videos to avoid Copyright strikes