SOURCE: NARAYAN APTE/ FOR MY TAKE / IDRW.ORG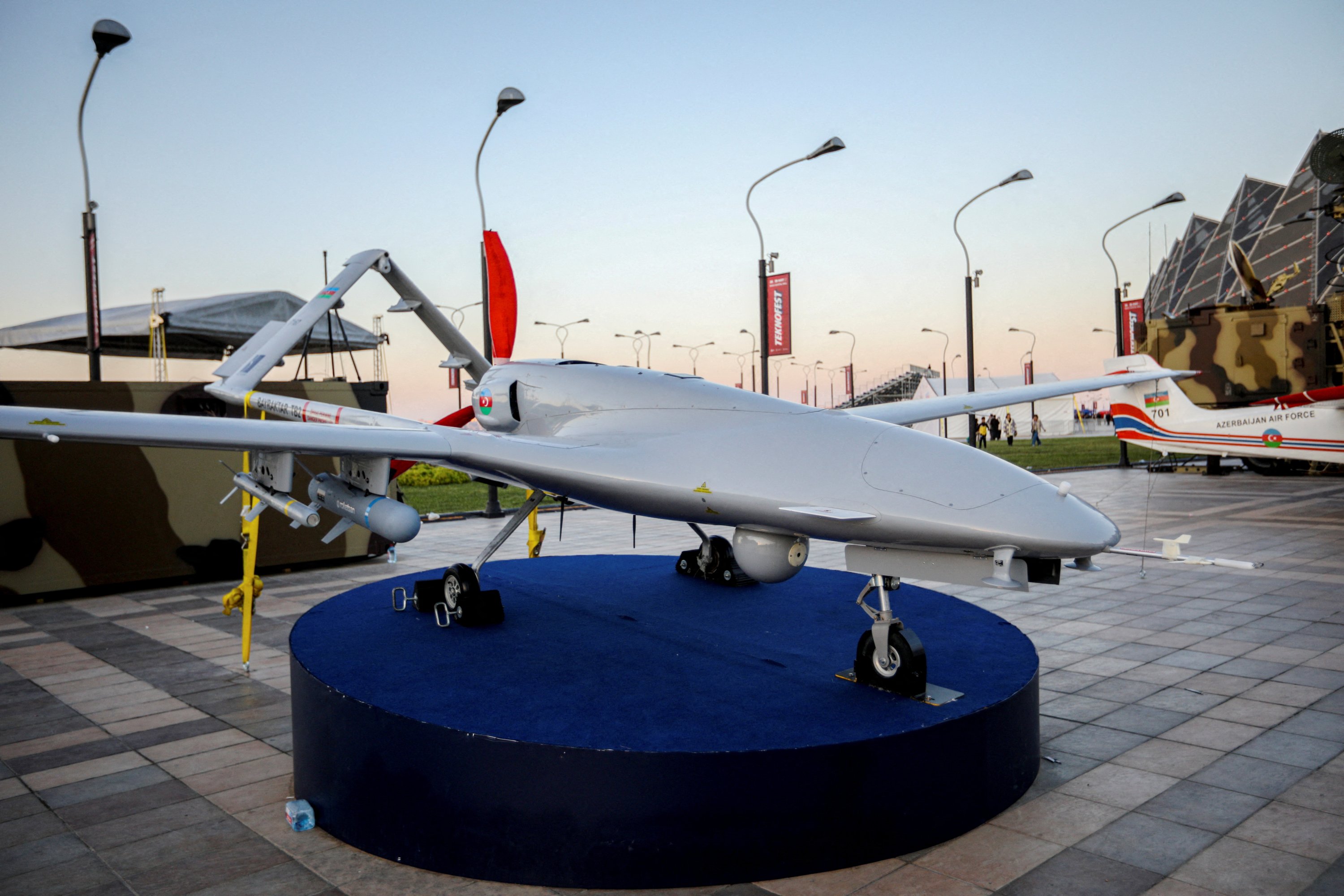 Israel and the United States are considered pioneers in bringing low-cost air power with the introduction of unmanned aerial vehicles and drones that are armed with miniaturized payloads to take out targets in areas that have weak air defense. One of the drawbacks of these platforms was that these platforms were costly and came with many strings attached and were offered to very limited countries which often meant countries having a not-so-good relationship with them often were refused supplies that meant that it was out of reach of many countries.
Chinese companies brought down the cost of these UAVs to acceptable levels and with no strings attached it meant countries with questionable records and wars this became an instant hit. Chinese products like Chengdu Wing Loong II and Rainbow CH-4B became instantly popular due to affordability but the Chinese shot them selfs on the foot due to poorly built quality and technical issues associated with these drones that made them hangar queens rather than strategic assets.
As the number of nations operating Chinese unmanned combat aerial vehicles grew from 2011 onwards, so was the unreliability, performance issues, and incompatibility of these platforms. Saudi Arabia and Jordan have openly criticized Chinese UAVs and often complained about common problems encountered that included a lack of servicing and maintenance documentation and no spare part inventory or ordering system.
Iraq lost 50% of its CH-4B fleet in crashes in less than 5 years and the remaining fleet currently languishing in a hangar with a lack of spare parts. Chinese UAVs were used in many conflicts in the middle east and tribal areas of Pakistan but desired results and below-par performance meant many countries started looking for alternative supply lines this is when Turkey stormed in with its Bayraktar TB2 UAVs.
Turkish drone Baykar TB2 has been promoted by Turkey as a world-leading drone system after the conflict between Armenia and Azerbaijan where the Bayraktar TB2 was seen as instrumental in winning the war for Azerbaijan. Bayraktar TB2 off late was also in news for hitting Russian targets inside Ukraine and with western propaganda, it almost achieved the cult-like status of a rising star in drone warfare not before it started falling out of the sky after Russian Air defense improved its performance later in the war.
With Bayraktar TB2, Turkey is trying to cement its place as a drone superpower after some impressive performance in the conflicts in Syria, Iraq, Libya, and Karabakh that are now spearheading Turkey's global defense export push. With more orders following in, Turks have managed to sideline China in the segment and aggressively develop more high powered UAVs like TB3, Ak?nc?, and TF-X National Combat Aircraft (MMU) that will further slide Chinese control in the market and strengthen Turkey's position in the export market like Pakistan that already has received the first batch of TB2 and has plans to procure Ak?nc? in near future.
How India can capitalize
Recent Industry friendly policies of the present government have seen a tremendous rise of Indian-made Drones in this sector that already is winning major export orders sometimes even beating Chinese competitors but the peak won't happen in the industry until 2025 when many of the drones that under development will start competing in International market for export orders.
India just needs to replicate these very same policies in the development of MALE and HALE Class unmanned aerial vehicles and actively engage with industrial partners both from the public and private sectors to replicate its drone policies in the UAV segment as well. India needs a few successful products before it can promote it in export markets and the Indian Armed forces must induct them in numbers that will make them take notice the world over.
Indian unmanned aerial vehicle programs are mostly running behind schedule and yet to see any development of armed variants of them. India needs to allow Private sector companies to come in as it did in the Drone sector which has seen tremendous success in such a short time to achieve the same success also in the unmanned aerial vehicle programs. many countries don't want to go for Chinese drones anymore and Turkish drones are seen as an alternative, affordable Indian UAVs can compete in this market if the government makes some right moves in the segment soon.
Disclaimer : Articles published under " MY TAKE " are articles written by Guest Writers and Opinions expressed within this article are the personal opinions of the author. IDRW.ORG is not responsible for the accuracy, completeness, suitability, or validity of any information on this article. All information is provided on an as-is basis. The information, facts or opinions appearing in the article do not reflect the views of IDRW.ORG and IDRW.ORG does not assume any responsibility or liability for the same. article is for information purposes only and not intended to constitute professional advice .
Article by NARAYAN APTE/, cannot be republished Partially or Full without consent from Writer or idrw.org