SOURCE: IDRW NEWS NETWORK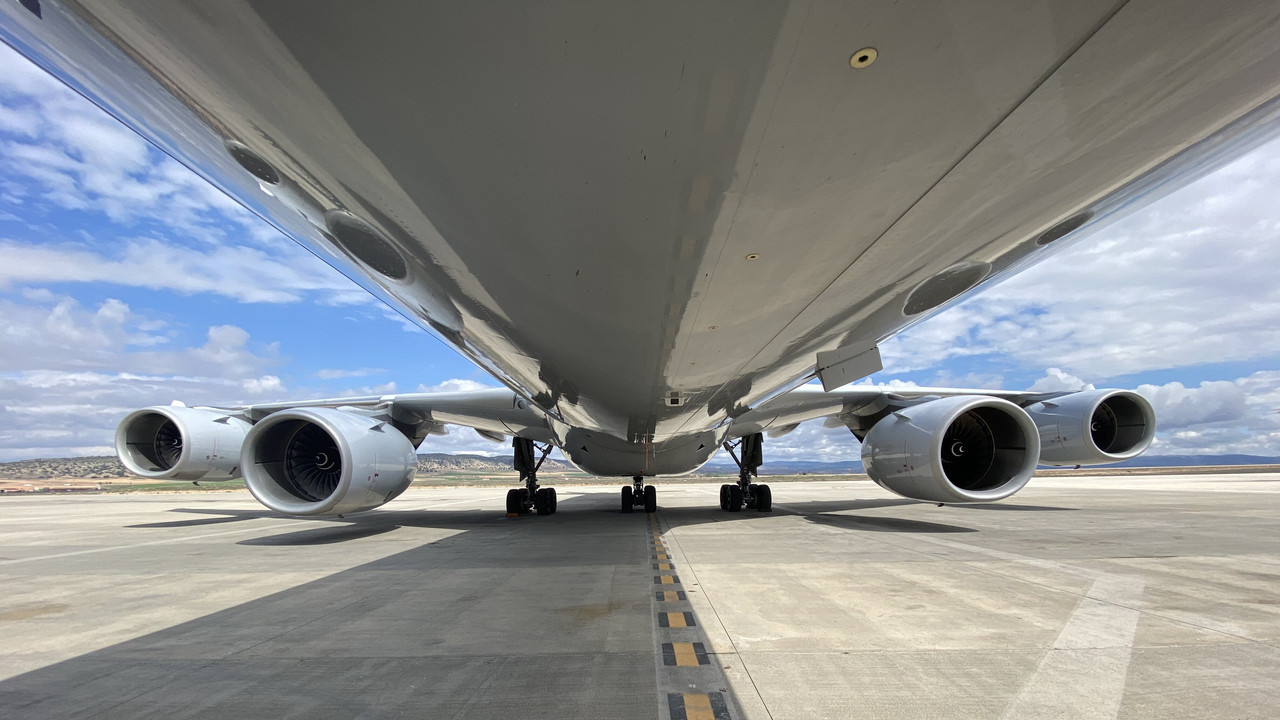 India's quest to test its Dry Kaveri engine on the Russian IL-76 Flying Test Bed as part of its High altitude Trials received some setbacks recently due to the ongoing war in Ukraine but the prayers of the organization to have its Flying Test Bed might be answered soon if the proposal made is accepted by the Ministry of Defence. It's been for a decade now that GTRE has been requesting having its IL-76 Transporter be converted into a flying Test Bed for engine trials along with that it wanted one used Mig-29 to be used for final certification trials but both these proposals were immediately put on backburners after the Kaveri program was delinked from the LCA Program in 2008.
GTRE developed the Dry Kaveri engine that is presently generating 46kN of thrust and is now waiting for further High altitude Trials before it can be cleared to be used for experimental flights on the Technological demonstrator of a Stealth Unmanned Strike aircraft program that is under development. GTRE-Safran will be soon jointly be developing a 110kN powerplant for India's 5th Generation AMCA program for which Safran has proposed to use Dassault-owned Rafale as Flying Test Bed.
GTRE already has a proposal for the development of upscaled and downscaled variants of the jet engine for other spinoff programs and is still pushing for having its Flying Test Bed. idrw.org has been told that Ex-Air India Boeing 747 that was previously used for ferrying VVIPs that were not transferred to the now Tata-owned Air India was looked into to be converted into Flying Test Bed but looking at their advance age of 30+ years already, 747 fleet worldwide also suffers from lack of spares and fleet support and are also is expensive to maintain in the long run.
A new alternative proposal to buy a used Airbus A340 that is also four-engine aircraft for additional safety margin is also under consideration that was mooted by the unknown company for conversion to be carried out locally in India either by HAL or by Airbus. Airbus A340 is a long-range, wide-body passenger airliner that was developed and produced by Airbus in the mid-'70s.
idrw.org has been told that upscaled and downscaled variants of the jet engine still require mandatory 30-40 hours of initial testing and 50-70 hours of accumulating testing which means each spinoff will require 75-80 hours of fresh testing for each variant of the engine before it is cleared by certification agencies in India for use on proposed aircraft program. Recently in a webinar, DRDO had talked about spinoff programs that can be developed from the 110kN thrust class engine that includes a Futuristic Dry engine (72.5kN thrust), an Uprated 130kN Class engine for future (6th Gen), Marine Gas Turbine engine, Turbo-shaft engine (Helicopter), Turbo Fan engine (Transport aircraft), and Turbo Prop engine.
GTRE has argued that every time it needs to go to Russia it has to install nearly 1000 pieces of experimental instrumental measuring temperature, pressure, and engine controls on the Russian IL-76 Flying Test Bed. GTRE needs Flying Test Bed for future engine development and further experimental engines also need to study performance data on different isolated components that will allow it to reconcile for future products and also for future product improvements. Since the idea is still at the proposal stage it is not clear if GTRE will get its Flying Test Bed this time around as talks with Safran are picking up and collaboration with Rolls Royce for a separate program is also being considered
NOTE : Article cannot be reproduced without written permission of idrw.org in any form even for YouTube Videos to avoid Copyright strikes