SOURCE: UNI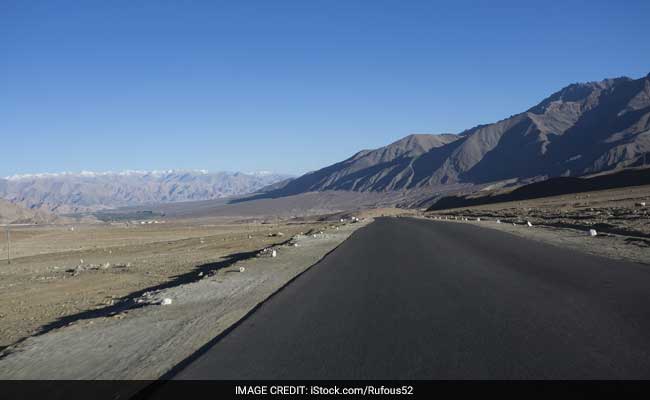 The Indian government is proposing changes to the Forest Act of 1980 through the Forest (Conservation) Amendment Bill, 2023, which was presented in the Lok Sabha on March 29. Many infrastructure projects with strategic and military significance along the Line of Actual Control (LAC) with China and the Line of Control (LoC) with Pakistan have been delayed due to the Forest Act.
To avoid such delays, the defence ministry is advocating for exemptions for the entire sweep along the LAC and the LoC, up to 100 km from the border, from the Forest Act's purview. The proposed law seeks to provide a waiver from the "green norms" in the interest of national security.
The Border road construction and related infrastructure projects have become critical for making the Indian military more operationally agile on the borders. However, any construction activity in the heavily forested LAC-LoC stretch requires permission from relevant authorities and adherence to "green norms." The proposed bill seeks exemptions for construction of a strategic linear project of national importance and related to national security up to 100 km from the LAC and the LoC, defence-related projects or camps for paramilitary forces or public utility projects up to 10 hectares, and projects up to 5 hectares in a Left Wing Extremism affected area, as notified by the Central Government.
The exemption, however, is subject to certain conditions such as undertaking tree plantations to compensate for the felling of trees that may have been undertaken to build the roads or set up infrastructure projects. The Forest (Conservation) Act, 1980, requires prior permission from the Central Government for the diversion of reserved forests, use of forest land for non-forest purposes, assigning of forest land by way of lease, and other activities.
Since forests fall under the concurrent list of the constitution, the government's final approval for the infrastructure project also requires the respective state's approval, leading to delays. The proposed amendment to the existing forest law aims to expedite infrastructure projects that are essential from a security perspective. In 2014, the then Arunachal Pradesh Governor had pointed out that China had built roads that almost touch the LAC, while most of the Indian road-heads peter off at least about 50-70 km from the LAC, making such infrastructure projects crucial for India's national security.