SOURCE: API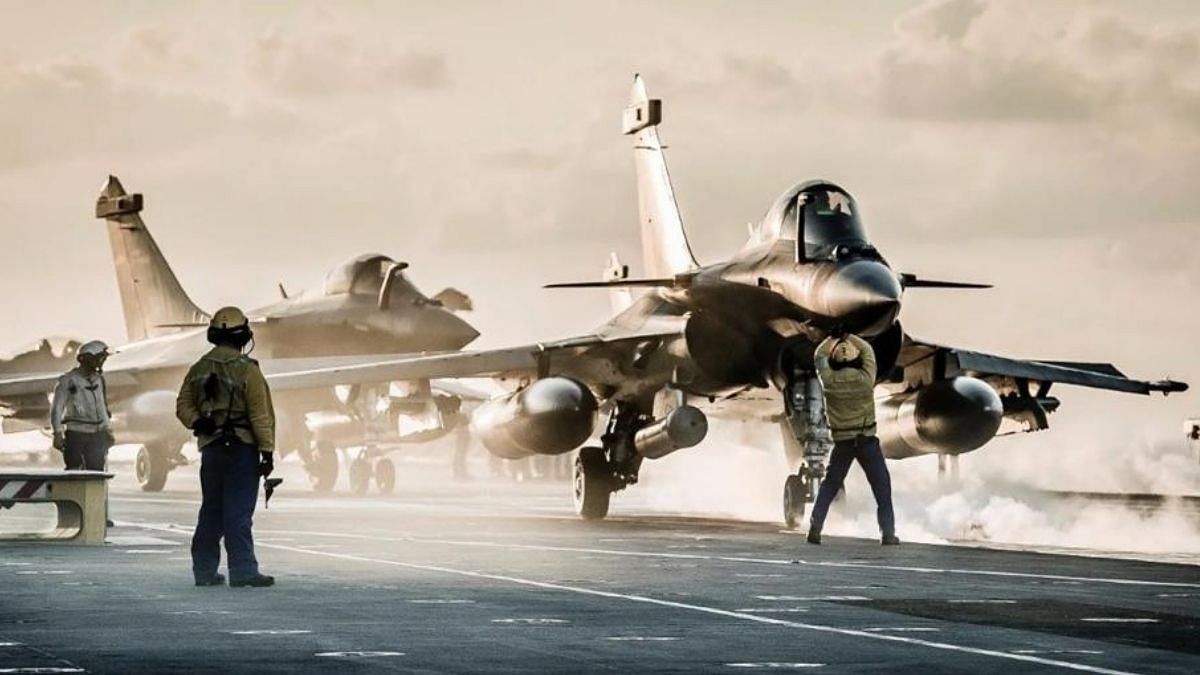 According to the Hindustan Times, French Defense Minister Sebastien Lecornu, who will be in India later this month, is scheduled to board the aircraft carrier INS Vikrant off the coast of Mumbai on November 27.
The Indian Navy is currently assessing French aircraft manufacturer Dassault Aviation's Rafale-M and US-based Boeing's F/A-18 Super Hornet to supplement its dwindling fleet of troubled Russian-origin MiG-29K fighters.
Rafale-Ms and Super Hornets have both demonstrated their ability to take off from ski-jump platforms similar to those found on Indian aircraft carriers. Ski-jump tests were conducted earlier this year at the INS Hansa shore-based facility in Goa. Rafale-Ms and Super Hornets are currently in service with the French and US navies, respectively. These are operated by the two navies from nuclear-powered aircraft carriers.