SOURCE: IDRW TEAM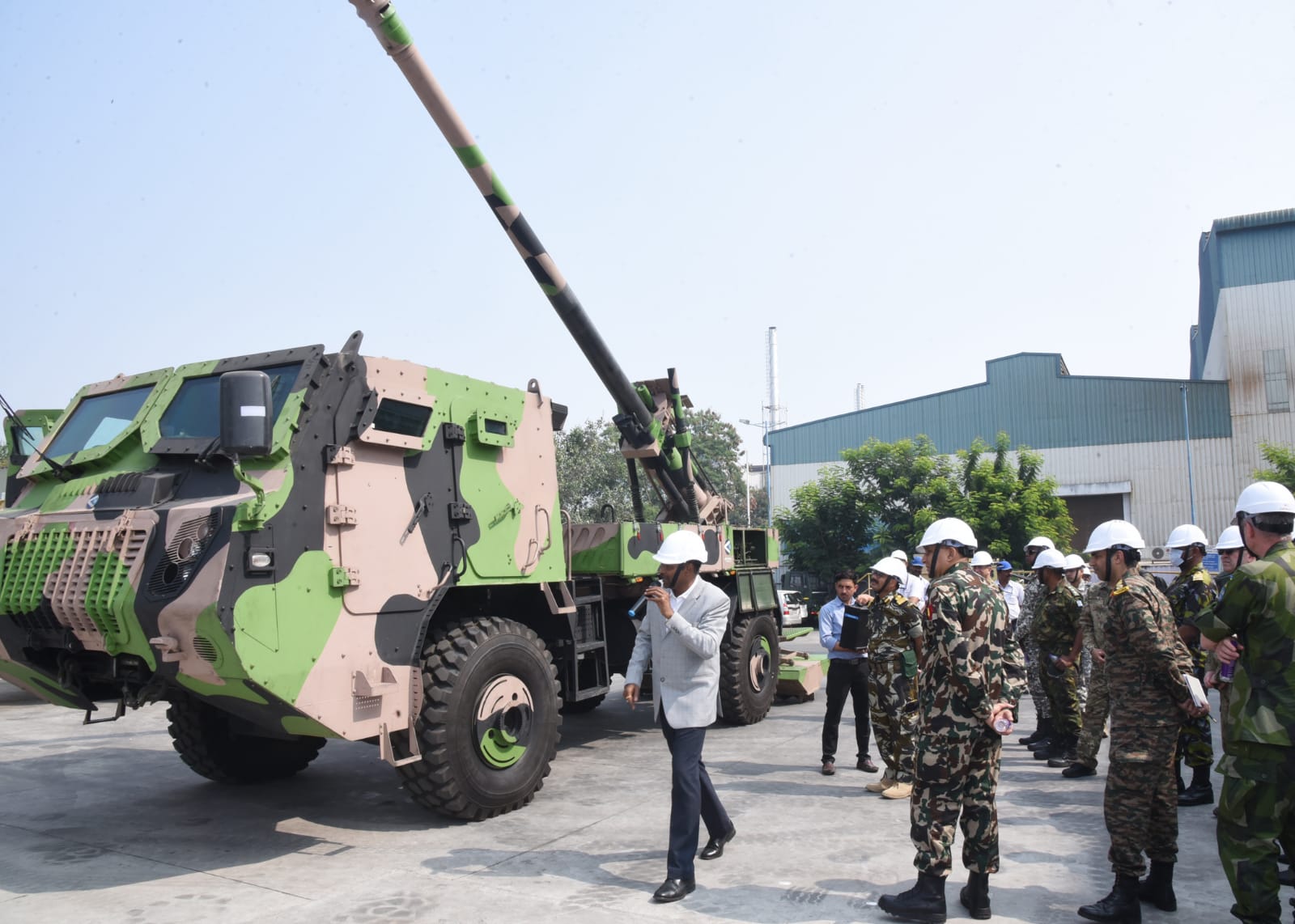 On November 17, 2023, a team of approximately 65 Foreign Service Attaches stationed in Delhi embarked on a visit to the Defence Industrial Base (DIB) located in Pune. This visit was a part of a biannually-organized combined Tri-services Foreign Service Attaches tour organized by the Headquarters Integrated Defence Staff (HQ IDS).
During the visit, the team received a detailed briefing regarding the sophisticated artillery gun systems developed by Bharat Forge, a subsidiary of the Kalyani Group. The presentation included showcasing systems such as the Garuda V2, a 105 mm gun mounted on a light vehicle chassis for enhanced mobility, and the MArG Multi-terrain Artillery Gun. Additionally, the group was informed about Bharat Forge's other artillery offerings like ATAGS and Bharat-52.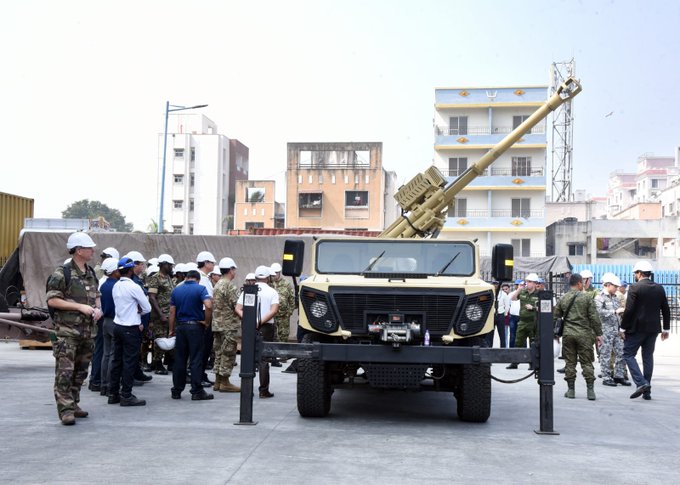 It is noteworthy that Bharat Forge has already secured orders for the ATAGS from Armenia and has commenced deliveries in record time due to the urgency of the requirement. Furthermore, the company is currently engaged in negotiations with the Indian Army for the supply of 307 units of ATAGS.
This visit served as a significant opportunity for the Foreign Service Attaches to gain firsthand exposure to the advanced capabilities of Bharat Forge's artillery systems. It allows for a greater understanding of the company's contributions towards strengthening India's defense capabilities and fostering greater self-reliance in the defense sector.